Hurricane Ian Impacts Floridians
Winds, rain and storm surges caused by Hurricane Ian have left sections of Cuba, Florida and the Carolinas almost unrecognizable. Being the ninth tropical storm of the 2022 season, Hurricane Ian formed over the Caribbean Sea on Sept. 23. 
The Category 3 storm first struck down upon western Cuba, leaving the island inhabited by nearly 11 million people without power and taking the lives of three people.
The storm raged on, heading straight for the gulf coast of Florida. On Sept. 28 just hours before making landfall at Fort Myers, Fla., the storm's winds reached up to 155 mph, just 2 mph shy of being classified as a Category 5 hurricane. Hurricane Ian swept through the city and destroyed many structures, flooded the streets and wiped out the power grid. Advancing to Tampa Bay, the storm left the city in similar conditions, wreaking havoc throughout surrounding areas as well.
"I personally was not affected by the hurricane, but I have an uncle in Fort Myers who had to evacuate, and returned to his home flooded and his neighbor hospitalized," freshman Samantha Kang said.
Over 2.5 million people throughout Fort Myers, Naples and other counties in Ian's path were warned to evacuate. Under such short notice, just 24 hours, many were left stranded at home with no choice but to face the hurricane. Thousands of homes were decimated, culminating in entire neighborhoods being wiped out. With the widespread demolition, the devastated areas of the Sunshine State might take up months to years to rebuild. Hurricane Ian killed about 76 people in Florida alone.
"
I was really shocked about how the rest of Florida was affected because I was only told that it wouldn't be that bad and that it was just a tropical storm. But I realized that the person who told me was only talking about Miami. I didn't hear about the extensive damage hurricane Ian caused until after it passed through. One of my cousins works in a hospital and the roof caved in and they had to get people out of the hospital.
— freshman Emma Miller
As for the city of Coral Gables, moderate rain, light wind and cloudy skies blew through without much cause for concern. Upon their arrival to school on Sept. 27 after a long weekend, Coral Gables Senior High Cavaliers were soon informed that school would be canceled for the following two days.
Many events like the Gables Open House and sports outings were postponed. Power outages in several neighborhoods throughout Miami also occurred. Fortunately, the damage to most of South Florida and the school was minimal.
In response to the hurricane's extensive damage to Miami's northwestern neighbors, donation drives were held in Miami-Dade County to collect items for families in need. Additionally, the Florida Division of Emergency Management is working to open kitchens for impacted and displaced residents.
"When I saw the horrible things that happened in the rest of Florida, I felt really bad for the people that had damages to their house or around their neighborhood. I did not expect it to be as bad as it was [for the northwestern areas of Florida], and I hope everyone that got damages around the house or family members are safe now," freshman Sharon Contreras said.
Extensive clean-up projects and city restorations have followed in Hurricane Ian's wake. Through donations and assistance from fellow Floridians, Miami residents seek to aid in the return of their city back to its original state. Though the storm has dissipated, its impact will continue to be felt for many months and years to come. 
Leave a Comment
Your donation will support the student journalists of Coral Gables Senior High School. Your contribution will help us cover our annual website hosting costs.
About the Contributors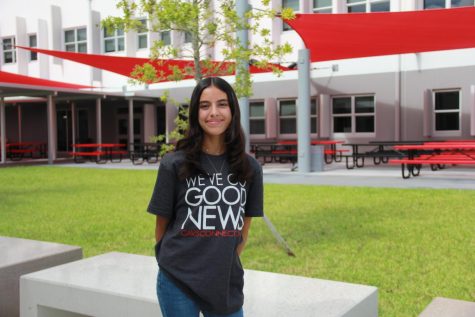 Avril Donner, CavsConnect Staff Writer
Avril Donner, a freshman in the International Baccalaureate program, is pumped to start her first year in CavsConnect as a staff writer. She strives to...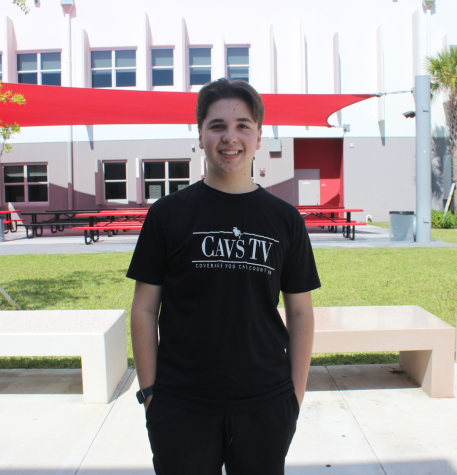 Anthony Abrahantes, CavsTV Managing Editor
Anthony Abrahantes is a senior in the International Baccalaureate program. Born in Miami, Anthony is the middle child in his family. This will be his third...