Underclassmen Parent Night: Online Edition
As the school year comes to an end, Coral Gables Senior High School students start to prepare for the future with the help of the internet, friends, families and the Gables faculty. On March 10, the College Assistance Program advisor, Ms. Driver, informed the families of the Cavaliers regarding the upcoming school years and the importance of preparing for college.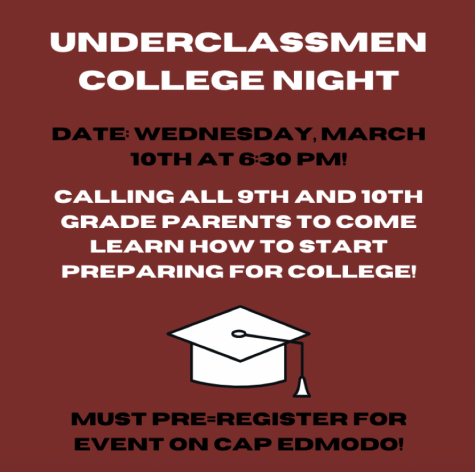 Although the event was held via Zoom rather than in person this year, there was still a large turnout. The meeting started off with a PowerPoint that gave information on the Gables counselors and reiterated graduation requirements. Ms. Driver gave an in-depth explanation about what International Baccalaureate students needed as well as the additional requirements for non-IB students. She then led the presentation to the topic of subject section for next year and what parents should do to make sure their child is on the right track.
Parents learned about scholarships like the Florida Bright Futures as well as what colleges look for in applicants. They were also given a ninth and 10th-grade checklist/timeline that covered information regarding student grades and how parents can calculate their Estimated Family Contribution.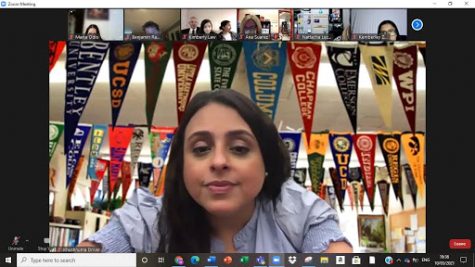 Midway through the presentation, the subject of testing was covered. Most colleges currently require some form of testing while others are choosing to become test-optional. Ms. Driver recommended sending colleges students' Scholastic Aptitude Test and American College Testing scores to schools that are test-optional as a way of demonstrating that the students are interested, as well as to help families save money. She also urged parents to join the CAP Edmodo and to look into SCOIR, a new College Board platform that helps students research schools and learn about possible career interests. Raise.me was also a website that Ms. Driver focused on since it gives students micro-scholarships.
"I think Ms. Driver gave a good rundown to what parents should know overall. I attended the event by myself but I still managed to learn new things like SCOIR from the College Board and things like that," sophomore Andrew Lee said.
Ms. Driver also shared the Dual-Enrollment program with Miami-Dade College and the Florida International University that Gables offers to those who meet the requirements. This program grants college credits for free to students who wish to stay in-state for college. Although Ms. Driver is not in charge of this program, she answered parents' questions and led to the Dual-Enrollment meeting that will take place on March 18.
The last 20 minutes or so of the meeting were used up for questions regarding Dual-Enrollment, scholarships, testing and where more information can be found.
There were around 150 families that went into the meeting and they all left with new information that can be used to help with their kids' futures. For more information, students can join the CAP Edmodo. The code for the class of 2024 is kvn9wk, and for the class of 2023, it is ftb9gd. Students should make sure that they receive notifications and parents should link their accounts to their kids'. The PowerPoint Ms. Driver used and a video of the Zoom meeting can be found through the application once joined.
"I think the event went really well since in 9th and 10th grade you'd think that not everyone is connected yet. Overall, I was really impressed that so many parents came," Ms. Driver said.