Gables Continues Returns as Case Counts Dash to the Top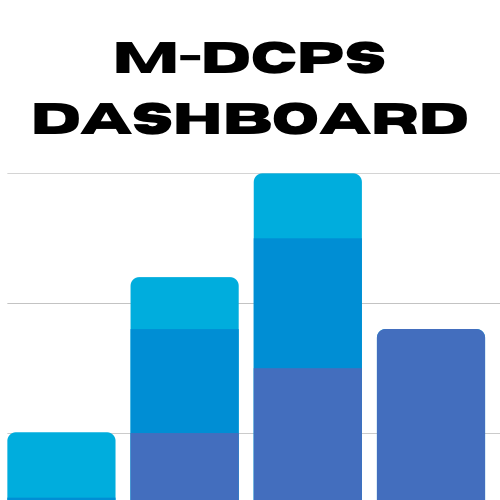 Since the return to campus for the students at Coral Gables Senior High went smoothly, Gables has decided to welcome more students for in-person classes. By following the Centers for Disease Control and Prevention guidelines, including social distancing and wearing masks, Gables has been able to keep COVID-19 off-campus. To continue with its staggered reopening, Gables is receiving about 60 more students during the week of Oct. 19. It will continue with additional returns in the following weeks, despite the fact that schools throughout the county have reported students testing positive for the virus.
"So far, attending school in person has not been as bad as I expected. Everyone is wearing their masks and teachers are handing out wipes for us to clean the tables," sophomore Jeannette Perez said.
The Miami-Dade Public School system recently launched a dashboard that shows the change in COVID-19 cases over the past couple of weeks, beginning its tracking with the week students returned to their school facilities.
Users of the dashboard can view data for the entire county and individual schools. Data can also be broken down between students and school employees, but employee data does not specify whether it refers to teachers or administration. Employee cases are self-reported and student cases are confirmed by the Florida Department of Health.
This tool was designed for the families that are part of the MDCPS system to allow them to track the increase and decrease of cases over time.
While Gables has been able to successfully prevent cases on the campus, other schools, unfortunately, have not.
According to the MDCPS Dashboard, one employee has tested positive at Miami Senior High School, and two employees and one student tested positive at Coral Reef High. At the Maritime and Science Technology Academy, two students and one employee tested positive.
On Monday, Oct. 19, the highest amount of cases reported in a single day was 19, which had been counted the week before. However, by the end of this same school week, the updated dashboard showed the highest number of cases recorded in one day rose to 23. This proves that the numbers are continuing to increase, as the current total count is now displayed as 62 employees and 53 students.
"I think that it was definitely safe at first and I think it is great that the masks are so enforced and the new walkways are pretty good. I enjoy the additional hall time that has been brought in because it definitely lowers the stress level of the rush of having to get to class. Overall, I think that the whole scheduling is great," sophomore Jose Sanchez said.
In order to ensure that the additional returns are successful, certain criteria must be met. The Gables administration will look at each student's schedule and ensure that there is space for them in the classroom of each of their periods without exceeding capacity.
If there is a problem with the limited spaces in at least one of their classes, accommodations such as changing the student's schedule are considered. This way, they can attend school on campus while keeping themselves and everyone around them safe. If a student is looking to switch from online to in-person learning, they can start by emailing their counselor and providing their schedule.
"
Ultimately, if we continue to work together for the greater good of everyone, we will be able to overcome this and return to normalcy.
— principal Mr. Ullivarri
The Gables students, staff and administration have done a great job so far of maintaining the health of students. Administrators are doing all that they can to make certain that Cavaliers are keeping a safe distance from those around them and that masks are covering their mouths and noses at all times.
However, with every student that is welcomed back to campus comes another possibility of a positive case. Therefore, it is now more important than ever for kids to continue to follow the necessary guidelines and procedures that have kept everyone safe from infection so far.
It is with great care that staff prepares for the returning students of the near future, in the hopes that Gables continues to stay case-free despite the resurgence among other schools in the county.