Cavaliers Take on Zoom
Currently, there is a global pandemic going on which has forced people into self-isolation. However, that cannot stop the Cavaliers from showing their school pride. Despite being in quarantine, they continue to host school extracurricular activities with the help of the application called Zoom.
Zoom is a videotelephone, online chat, and business communication system. It allows people to create meetings with up to 100 people with a 40-minute time limit for free. Students at Coral Gables High School have used this online platform for a variety of things.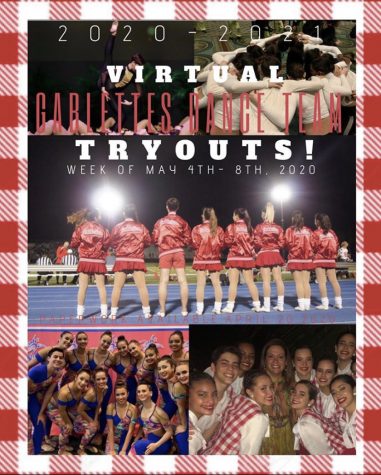 The Gablettes are taking great advantage of what zoom has to offer. They used Zoom to gather the team and discuss their game plan for the rest of the year. Usually, during this time of year the team is preparing for Gablette revue, hosting tryouts for both officers and new members and organizing their banquet. Due to the global pandemic, they had to change their usual game plan. Now they plan on hosting tryouts virtually, and remaining team members are taking online dance classes to remain in shape. Unfortunately, they had to cancel Gablette revue, and instead of a large banquet, they hope to meet together for a little dinner.
"A lot of the Gablettes have been taking dance classes here and there that different choreographers hold through zoom. It does take some adjusting and getting used to because dancing requires space and the ability to move around but the choreographers are always understanding and prepare the choreography beforehand," senior Janelle Lora said.
Clubs such as the International Baccalaureate Honor Society and Key club hosted interviews for next year's board through zoom. Although some clubs experienced technical issues, they were still able to hold these important interviews despite being quarantined.
"I liked hosting the interviews through zoom since everyone was at home and could calmly talk without being in a hurry," junior Sara Rabell said.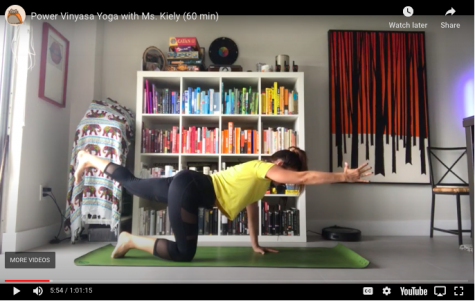 The Cavaliers are also using Zoom to stay in shape. IB Chemistry teacher Mrs. Kiely has been hosting yoga sessions to help keep people moving from the confinement of their homes.
The cheerleading team has been using Zoom to meet up and discuss the team's game plan.  Although at first, the meeting was a bit chaotic, trying to get everyone online at the same time, the coaches and captains then took precedence and went over the constitution they usually go over every year during this time.
"At first it was very strange to see people through screens especially your coach. Nevertheless, it was honestly a really cool experience because you can see how everyone is kind of adapting to the circumstances that were under because of COVID-19," junior Jasmine Morales said.
Zoom has proven to be a very efficient way for the cavaliers to be able to stay involved in their school. The multiple clubs and extracurricular teams that have been put on pause during these rough times, the participants have still found ways to meet and stay engaged all the while practicing proper safety measures. Online meetings are a great way for the clubs to continue to meet, almost as if they were still at school.