COVID-19 School Activities Updates
March 31, 2020
The rapid spread of Coronavirus, COVID-19, has changed almost everyone's daily routines; while students adjust to online school to learn social distancing, many school activities have been cancelled due to the current pandemic. At Gables, senior brunch and prom have been cancelled to ensure the safety of the Cavalier student body.
Senior brunch was going to be held on April 3rd at the Marriott Miami Dadeland Hotel. The event was cancelled by the hotel after the tourism industry tanked in Miami-Dade due to COVID-19. The Marriott Hotels have decided to close down all of their hotels around Miami for 90 days, making the event impossible.
It was the first year the senior class was hosting a senior brunch instead of senior picnic. Senior brunch was $30, and students that paid will be refunded once schools are reopened. There will be a message sent with instructions on how refunds will be conducted when students and staff are back on campus.
"It has been really hard for all the seniors to finally accept that our senior activities have been cancelled, it is upsetting because its something we have been waiting for since freshmen year," senior Nataly Toledo said.
Due to the closure of the Marriott hotels from March 3oth through May 15th, it is saddening to inform our seniors that the annual prom dance held at the JW Marriott Miami has also been cancelled through the hotel. Since preparations for prom only reached the stage of clearing students, no refunds will need to be issued for this event.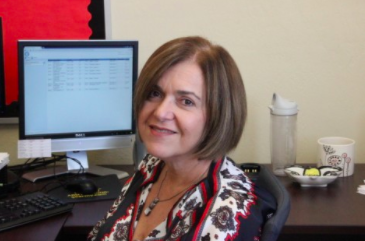 On the bright side, Coral Gables Senior High was one of the few schools that had a gradbash for seniors this year. Gradbash was a two-day trip in which seniors took a bus to Orlando and experienced Universal and Islands of Adventure theme park. These parks have been closed down due to the spread of the virus, meaning other high schools will not be able to have a senior trip.
In a press conference earlier this week, Florida Governor Ron DeSantis stated that Florida residents should continue to follow the social distancing measures throughout the month of April pending a reevaluation at the end of the month. There has been no information about the class of 2020's graduation ceremony.
COVID-19 cases will continue to rise during the following weeks, it is important to stay home and follow the social distancing procedures in order to flatten the epidemiological curve. The cancellation of school events will surely come as a disappointment to students, but it is necessary for the safety of the community, students and staff.
April 15, 2020
In the ever-evolving whirlwind of decisions that have been made by local, state, and federal governments in light of the Coronavirus pandemic, school districts around the country have been indefinitely shut down. The aftermath of these executive decisions have warranted the suspension of several symbolic high school experiences, including prom and graduation, which have been the most frequently discussed events in question by Cavalier Seniors.
As currently constructed, schools will be out of session until May 1 per Superintendent Carvalho's declaration on March 30. Under Governor Ron DeSantis, the state of Florida's strict stay-at-home order is set to expire on April 3o, and has not been extended up to this point. Despite the initial optimism for these dates as expected returns to normalcy, the immediate future continues to look grim. Social distancing measures implemented around the country have been critical in the "flatten the curve" movement nationwide, and daily numbers of cases and deaths from the coronavirus appear to be peaking. However, without a tested, successful vaccine for the virus, these measures may continue to be enforced for an indefinite period of time.
In light of this, yesterday, on April 14, members of the Miami-Dade County Public Schools School Board, school principals, student activities directors, and Class of 2020 representatives from around the region participated in a mass Zoom conference call to discuss procedures about postponed and cancelled senior activities.
The senior prom for Coral Gables Senior High was intended to be held at the JW Marriott hotel in Brickell next Saturday, on April 25 and,  while the event would have been at least moved by school faculty for safety purposes, local Marriott hotels remain closed for the time being.
With the holding of a prom, especially if the venue is in a touristy location, being an impossibility at the moment, the topic primarily discussed in the Zoom conference call was graduation. Coral Gables Senior High was scheduled to have one of the first graduation ceremonies in the district on May 26, with other schools having theirs between May 26 and June 3. Given the proximity of these dates and the gravity of the situation the country still remains in, these dates are, per Superintendent Carvalho, "not only unlikely but imprudent".
Throughout the call, students from around the county were given the opportunity to deliberate amongst each other, proposing various alternative solutions as to how graduation procedures will be handled. While none of the ideas were selected to be put into effect during the call, the conference gave students a well-deserved opportunity to speak their mind, on behalf of their respective schools and senior classes, on how graduation ceremonies could be held in the future.
The ideas proposed were divided into two groups based on the projected timetables of when graduation could be held. If it were to be held between May and July, as many ceremonies are, proposed possibilities included virtual ceremonies for all members, ceremonies with students attending in-person and family member attending virtually, and drive-thru ceremonies. These options, while not traditional in the slightest, would give seniors the opportunity to feel honored and rewarded for their graduation ceremonies at around the same time they normally would and allow everybody to partake in the ceremony before moving away to college.
However, the ideas proposed most frequently concerned a later – much later – holding of the ceremony. Ranging from this August to next June, most senior representatives seemed to be in favor of a later graduation, arguing that – if a graduation is to be held at all – that it should be as normal of a celebration as possible. That is, having a celebration without the worry of catching a virus or spreading it to others accidentally, micro-managing hygienic practices, not shaking the principal's hand, and not wearing masks – something that would truly feel apocalyptic. These ideas ranged from multi-session graduations, outdoor ceremonies, ceremonies at large venues with adequate open space or even holding a Senior Return Week in 2021, where any cancelled senior events in 2020 would be rescheduled in an eventful week for the seniors that unfortunately have had their years abruptly cut short.
While nothing has been definitively decided upon at the moment, the heads of schools' faculties and the district are working intensively to make arrangements for these suspended events, and are monitoring the pandemic closely to reintroduce planning for them when safety is restored in our local communities. Stay tuned for more updates, and stay safe, Cavaliers!