Closing Credits: COVID-19's Impact on Cinema
The coronavirus has put many common activities on temporary hold, and going to the movies is one of them. Movies have not been immune in this crisis as the number of coronavirus cases surge and businesses all around the country take a punch to the gut. So how have many of the big-budget movies been dealing with this newest obstacle?
Some movies have resorted to displaying the movie on a streaming service, in hopes of bringing the theater to the household in some way. One prime example of this is Disney Pixar's "Onward". The movie opened in theaters on Mar 6. However, less than a month later, it was put on Disney's flagship streaming service, Disney+. The upcoming horror movie, "The Invisible Man", has now been put on cable provider streaming services such as Xfinity On Demand. Dreamworks' "Trolls World Tour" will be premiering on several home streaming services on Friday, Apr 10.
"It is a shame we cannot enjoy the cinema. However, this inconvenience is worth it to keep the public safe," freshman Jon Trueba said
Other big-budget movies have gone down the path of postponement. Marvel Studios' latest movie "Black Widow" had an original release date of May 1. It then was moved to be released on Nov 6. Another highly anticipated movie was "A Quiet Place 2," expected to release on Mar 20, but ended up being moved to Sep 4. Another superhero film, "Wonder Woman 84," was expected to release on June 5 but got moved back to Aug 14.
"
We would ask that [the Trump administration] also consider the movie theater industry [for financial relief], an important part of the cultural fabric for our country."
— National Association of Theater Owners CEO John Fithian
Some movies went beyond the threshold of postponing the movie release by weeks or days by postponing their movie release until 2021. The animated movie "Minions: The Rise of Gru" got postponed for a year, as it was moved from July 3, 2020 to July 2, 2021. The latest installment in the "Ghostbusters" franchise, "Ghostbusters: Afterlife" was to be released on July 10, but was moved to Mar 5, 2021.
Many more movies have taken the decision of either postponement or moving to a streaming service. Though traditional opening days will be missed, these unorthodox times call for unorthodox measures for the greater good. It may be months before theaters reopen with these delayed films, but luckily there are hundreds of movies to enjoy on streaming services before then.
About the Contributor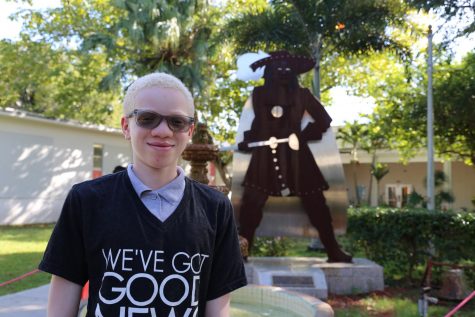 Japheth Oyedepo, Staff Writer
Japheth Oyedepo is an incoming freshman going into the International Baccalaureate program. He has many interests such as soccer, writing, and building...