FCCLA & Culinary Arts Competitions: Two Teaspoons of Victory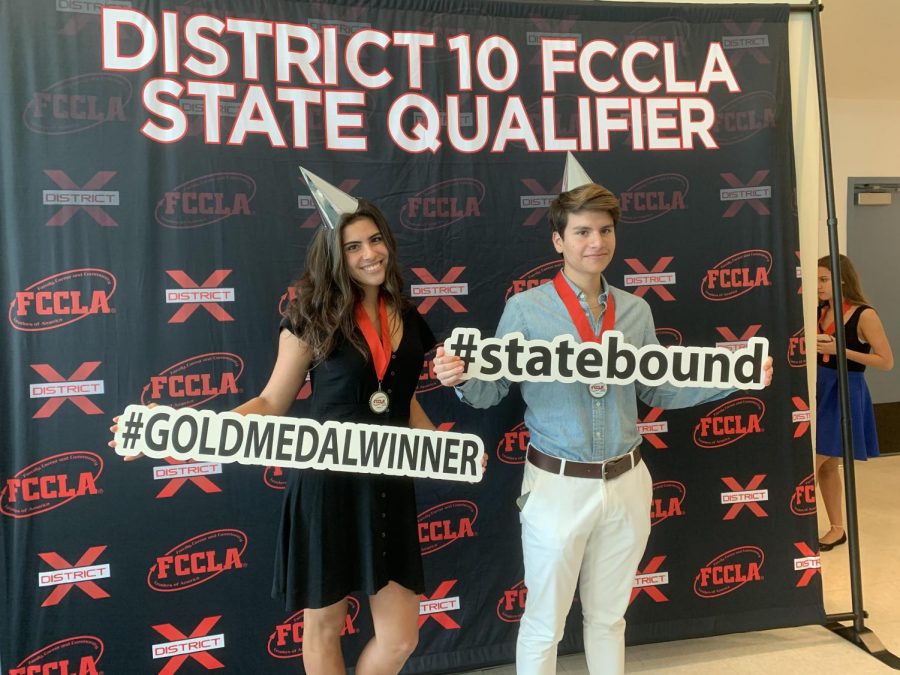 During the month of January, the culinary students participated in two cooking competitions – the FCCLA (Family, Career and Community Leaders of America) Baking and Pastry competition which took place on Jan. 17 and the Culinary Arts competition that was on Jan. 23. Throughout both of these events, the culinary students were able to use their talent to the max and show a great amount of teamwork. The culinary art students have placed gold and silver medals in these district competitions.
The Baking and Pastry competition was held at South Dade Senior High. The competitors from Gables were senior Isabel Garcia and junior Camilo Ortiz, and were awarded a gold medal. The menu for this round was Sugar Cookies, Buttermilk Bisque and Eclairs. The baking team will be will be representing our district and our school at States in hopes of representing us at Nationals.
The Culinary Arts competition was held at Coral Park Senior High. The students who carried out this section are Manuel Ramirez and Pedro Benitez. Their menu included Cajun Chicken with chorizo, dirty rice and Crepes with orange sauce.
"In the beginning of the competition, as we got ourselves situated, it was really nerve wracking at first, but once we started getting into the flow of things and seeing how everything worked, it ended up being a fun experience. It brought our team members together as culinary students," senior Manuel Ramirez said.
In order to prepare, practices were held twice a week after school. Student would execute different meals and recipes for culinary and baking competitions. Menus were not revealed until the event, which made the scenario more exciting yet stressful for our Cavaliers.
"Culinary Arts Programs are important not because students learn to cook but because it instills leadership and teamwork in the classroom and for society. I hope to continue to motive and inspire my students to become functional adults in their chosen careers. We are very proud of our culinary arts students and wish them and our program great success," Ms. Vera said.
About the Contributors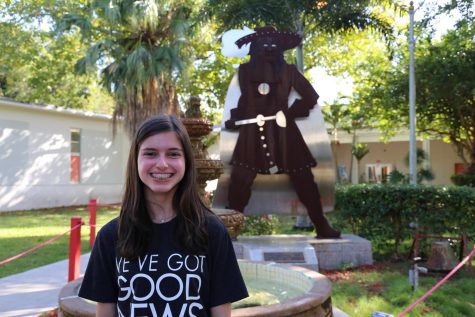 Amanda Perez, Staff Writer
Amanda Perez is currently a sophomore in the International Baccalaureate program at Coral Gables Senior High. This is her first year as a staff writer...