Gables Players puts on a Show!
Every February, Gables Players holds their showcase, for which all Cavaliers are welcome to audition and show off their musical and dramatic talents. After a mere week to rehearse and memorize their performances, The Gables Players held their showcase on on Thursday, Feb. 21 at 6:30 p.m. It consisted of a variety of performances such as monologues, scenes and singing.
The showcase opened up with "Theatre Scene" performed by Van Galex, Samantha Correa, Raquel Dwight, Lulu Vivas, Erick Diaz and Ivan Cajina. It was a lighthearted and comic adaptation of Saturday Night Live's "High School Theatre Show," which originally aired in 2016. The scene was about how parents perceive high school theater to be. Racism, suicide, the failed education system and criticism of others were all addressed throughout and separated by music.
"It is supposed to be enjoyed and laughed at for how dramatized it is. The whole scene in general is just playful with the audience and the actors," junior Van Galex said.
This performance was followed by Erick Diaz's rendition of "Proud of Your Boy" from the musical, Aladdin. The song is about Aladdin's bad habits and his attempt to correct them for his mother.
Juniors Van Galex, Estefany Busto and Ivan Cajina performed a scene titled "Andre & Meegan's First Date," in which Busto's character, Meegan, was exaggerated for comic purposes. The scene opens up with Meegan's comment on how she is chill and not high maintenance at all, but Meegan ends up screaming at the waiter for minor and insignificant things.
Isabella Rodriguez performed an original monologue, "The Lottery," which described the hardships that many minorities experience in their efforts to maintain a stable life in the United States. Rodriguez's performance was then followed by Lulu Vivas' take on "Lifeboat" from Heathers, the musical.
Ari Herrera and Chad Rodriguez directed and acted in a scene called "Brain Specialist." The rest of the cast consisted of Adrian Vidal, Lia Rodriguez, Thomas Morcillo, Robert Kirk, Erick Diaz, Lulu Vivas, Amanda Izquierdo and Ivan Cajina. The scene was inspired by old English Farce Comedy and comes from a Monty Python sketch. "I was testing the limits of art and theater," junior Ari Herrera said.
"The Ballad of Bill Quackington" followed shortly after; a comical scene about a homicide from the point of view of the killer, a duck. This entertaining and creative scene was performed by Samantha Correa, Arianna Pena, Jessica DaSilva and Thomas Morcillo.
Jorge Valero took  the stage to perform a song from Heathers: The Musical called "Freeze Your Brain." The song was from J.D.'s point of view, and he tells part of his past and why he has a love for 7-11.
The show closed off with a scene called "Substitute Teacher." The scene exaggerated a situation all to common in a high school classroom –  a grouchy substitute teacher, played by Phoenix Pierre, mispronounced the all the students names during attendance and became increasingly annoyed as they attempted to correct him.
Throughout the whole show, the audience was laughing and enjoying the Gables Players Showcase to the fullest. Although there were a few technical difficulties, they were quickly resolved. There was never a dull moment, and cheers could be heard after every performance.
"I have gone to the Gables Players Showcase every year since my freshman year and have never been disappointed. I have enjoyed it so much every year that I always drag my best friend to school at 6:30, and she is never dissatisfied. As a member of the audience, I enjoyed my experience and I'd say that the tears in my best friend's eyes and the large smile on her face all throughout the show are a sign that she enjoyed it even more than me," junior Ruben Escobar said.
Like all the previous years, the showcase was a hit among the audience. There was such a wide variety of performances, ranging from monologues to scenes to singing. The students are all proud of what they accomplished together in the short amount of preparation time.
About the Contributors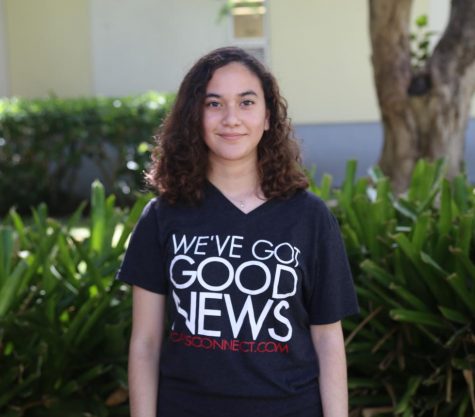 Jefrany D'catry, Staff Writer
Jefrany D'Catry is a junior in the International Baccalaureate (IB) program and is very excited to be joining CavsConnect as a staff writer. Feeling slightly...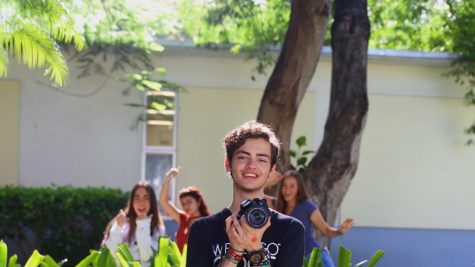 Andres Velasco, Multi-Media Editor
Andres Velasco is a senior in the International Baccalaureate (IB) program at Gables. During his final year in CavsConnect,  he hopes to not only improve...