'Heroes Around Me' at Coral Gables High School
Hang on for a minute...we're trying to find some more stories you might like.
For almost 50 years, the Miami-Dade Parent Teacher Association (PTA) has been responsible for the development of the National Reflection program.  Its original initiative was to create a space for students to develop a sense of confidence for the visual arts. Every year thousands of students from Pre-Kindergarten through senior year submit different types of works ranging from almost every category of the arts. This year at Coral Gables Senior High School, senior Angie Lopez and sophomore Isabella Rodriguez were both nominated to compete at a state level for the Heroes Around Me competition, and many other members of the Cavalier creative writing publication named Catharsis received an honorable mention.
The program consists of various awards such as a merit award, award of excellence, and outstanding interpretation award. These prizes are awarded yearly on a national level and are made up of various cash prizes and scholarships. To deem a distinguished candidate worthy of this award, judges consider the areas of interpretation, creativity, and technique of the submitted art piece.
Due to the Reflection Progam's reputable status, Catharsis encourages all their members to submit in order for them to come out of their shells and share their art with the world.  They usually require first-year members to enter competitions such as Heroes Around Me to gain confidence in their abilities and receive helpful feedback on their work.
"
I submitted a love poem ironically enough. The theme was heroes around me and I felt like writing a pseudo-ode to my girlfriend that placed emphasis on how she's helped me grow and how great she is as a person."
— senior Angie Lopez
Senior Angie Lopez first submitted a poem to  'Heroes Around Me' during her sophomore year in hopes of achieving a sense of confidence in her writing. Fortunately, Lopez's poem was also able to compete at a state level in her sophomore year, as well as in 2019 during her senior year.
Sophomore Isabella Rodriguez submitted two pieces, a poem titled "The Queen" and a short story titled "My Mother's Eulogy". "The Queen" was chosen to compete at a state level and "My Mother's Eulogy" received an honorable mention.
"I was inspired by women, both in my life and around the world. My poem talked about the women who make their voices heard and the women who continue to fight and not back down, especially when it came to sexual assault," sophomore Isabella Rodriguez said.
The students that were nominated above will still have various other opportunities to be able to submit their pieces and have a chance to earn an award. The Heroes Around Me Reflections Program prides themselves on creating a safe environment for students to both share and promote their work. The Catharsis staff will continue to submit their pieces to the Reflections Program, as the program aligns with the ideals that the Catharsis staff hopes to instill in their staff members.
The students that  received honorable mention from Coral Gables High School were:
Sophia P. Martinez (Gardenscape)
Devon Rall (2 Sided Theories)
Isabella Rodriguez (The Queen) 
(My Mother's Eulogy)
Chloe Grant (To Leave the Box)
Angie Lopez (Honey Comb Heart Drippings)

About the Writer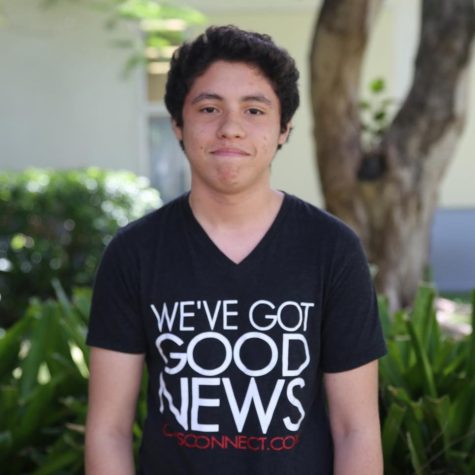 Miguel Lemus, Staff Writer
Miguel Lemus is a junior in the International Baccalaureate (IB) program at Coral Gables High School.  Lemus is excited to see what the school year will...