Fall Frolics 2018: The Show Of the Season
Hang on for a minute...we're trying to find some more stories you might like.
The Gablettes amazed the crowds on Thursday and Friday night with their annual Fall Frolics performance in the auditorium of Coral Gables High School. The nationally-acclaimed dance team was accompanied by other groups such as Gables Bhangra, The Leonettes and several class periods of the dance elective.
Parents, students, and teachers lined up at the doors to buy tickets for the afternoon performance. As the lights dimmed and the curtains began to open, the Gablettes appeared for their opening performance of "Give In." A breakdown of the Gablette members by grade followed immediately thereafter. The dancers belonging to each grade level all got their chance to showcase their talent, starting with the senior Gablettes' performance of "Static"' and ending with the newly-inducted freshman Gablettes' "Ashes" dance. The Gablettes continued to perform different styles of dance throughout the night, from hip-hop to the bouncy beat of "Level Up" to a contemporary style during the emotional ballad 'Ashes'.
"The choreography is really different this year and we've been working super hard at practice to clean up the dance and make it the best it can be," sophomore Emma Bartelt said.
Interspersed throughout the show were dances by periods one through six of the Gables dance elective, instructed by the program director: Ms. Diaz. Though their practices are limited to 90-minute class times, the dancers have been working hard since the beginning of the school year to prepare for the Fall Frolics show.
Each class's performance was unique. Periods two and three performed the modern hits "Ric Flair Drip" and "Maybach," while period 5 added latin flair with their performance of "Mi Gente." After a brief intermission, Gables Bhangra took the stage, draped in colorful outfits derived from traditional Indian costume. They performed "Vaca Vu," alternating between group dance and solos.
"Gables Bhangra is such a unique dance team and so fun to watch. They did a great job with their Fall Frolics performance," sophomore Nina Montero said.
The night came to a close when the Gablettes, dressed in their traditional red-and-white uniforms, performed one final song, "Something New," as a nod toward the colorful future of the team this school year.

About the Writer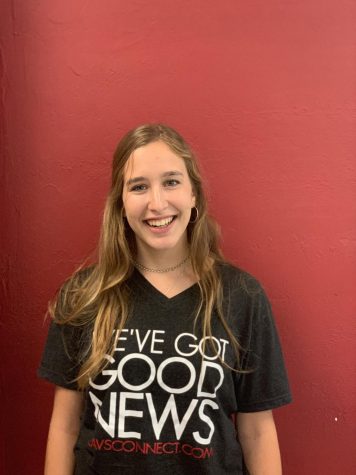 Chase Bagnall-Koger, News Editor
Chase Bagnall-Koger is a Junior in the International Baccalaureate (IB) program who is excited to be returning to CavsConnect for her second year as as...