Class of 2019 Spends the Day In Busch Gardens
Hang on for a minute...we're trying to find some more stories you might like.
The junior class of Gables High enjoyed their annual class trip that took place on Dec. 15 in the Busch Gardens Tampa theme park. The students had an early morning, as the journey to the park would take about four hours.  They met in the Moore Building at four a.m. and departed at five.
"I had so much fun at Busch Gardens this year with my friends. I hope I can revisit the park soon! The bus ride was also a very big part of the trip for me. My friends and I talked, laughed and snacked on some food to pass the time," junior Julianna Delgado said.
The bus ride can be painstakingly long, but luckily the students on the trip found creative ways to stay entertained. Some brought cards, and others listened to music. Some even shared snacks.
The theme park is made up of mostly roller coasters, contrary to other theme parks in Orlando such as Universal and Islands of Adventures, which have simulations and kiddie sections integrated into the park. Some of the famous rides are SheiKra, Cheetah Hunt, Cobra's Course, Kumba, Montu and Scorpion. Other rides such as Sand Serpent, Gwazi, and the sky rides are the more tranquil rides offered by the park.
"At first  I was terrified to ride anything at Busch Gardens, because of how scared I am of rollercoasters. Arriving at the park, I had begun to question why I had even gone on the trip due to my fear of them. My friends made me try just one ride and I ended up going on every ride there and conquered my fear," junior Audrey Weigel said.
Overall, it was an exciting time for everyone who went. Although some were scared to board some of the more pressure-filled rides, they decided to enjoy the day off,  appreciating the break from school and deadlines. Busch Gardens serves as the location for the annual class trip park to all qualifiable juniors at Coral Gables Senior High. The next class to tackle the theme park is the class of 2020 in the 2018-2019 school year.
About the Contributors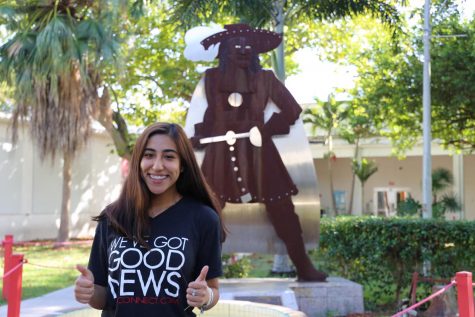 Jesse Zambrano, Spotlights Editor
Jesse Zambrano is a senior in the International Baccalaureate (IB) program. When she arrived to the US, it was clear to Zambrano how important it was to...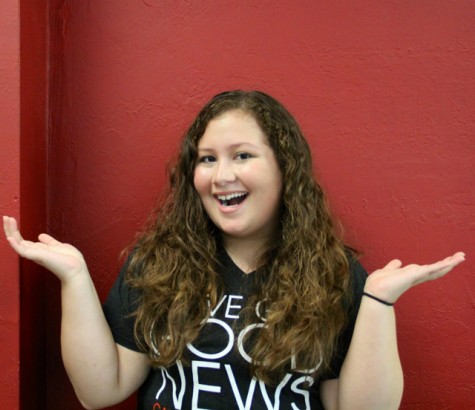 Maria Estrada, Spanish Editor
Maria Estrada is a diligent senior in the International Baccalaureate Academy at Coral Gables Senior High School.  As an exuberant and vivacious spirit,...