Terror at the University of Texas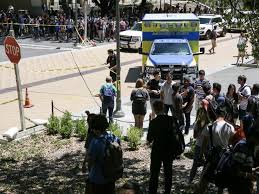 On Monday, April 2,  a student with a hunting knife slashed one person to death and injured three others at the University of Texas. All victims were around the ages of 20 and 21, all were male and all were students at the university.  This caused a spur of terror on campus until the man was apprehended by police. Classes at the university were cancelled for the remainder of the day.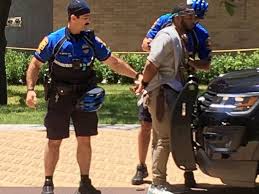 The suspect, 21 year old Kendrex J. White, had not told police a motive for attacking the students. The weapon used by White was describes as a "Bowie-style" hunting knife, resembling a machete. As the attacker calmly walked around the populated plaza, the stabbings all occurred within a one-block radius. The attack occurred in the central campus, a short walk from the campus' administration building and from the landmark clock tower. In 1966, the clock tower was the scene of the nation's most horrific mass shootings.
"This is truly a tragedy, I can't imagine how witnesses reacted as they were trying to run from the attacker. I hope the victims are okay and make it out of the hospital with minor injuries." junior Deborah Zagales said.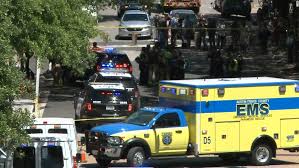 As of now, two of the students injured have been released from the hospital and no details of their injuries have been released. Students on campus had been advised that there is no ongoing threat to campus, although there have been many instances of vandalism and threats against students.
"In order to prevent tragic events, I think that universities should invest in a better security staff to keep campuses safe and allow every student to complete their schooling without any dangers." senior Mark Hurtado said.
This attack came three days after another attack had occurred at Transylvania University in Kentucky, where a former students attacked students with a machete and other blades. This and many other situations like it have been occurring across the United States and have sparked uproar, but they all occur more and more and nothing is done to minimize attacks like these.