Fall Frolics 2016
On Nov. 18, 2016, the long awaited dance show of the season, Fall Frolics, came to life. As friends and parents waited in the newly renovated auditorium, dancers stretched and warmed up for their first dance show of the year. The show included performances by the Gablettes, their sweethearts and other dance groups as well.
The night kicked off with a routine to "Ricky Ricardo" by the Gablette officers. The show continued with the Gablette seniors and was then followed by the remaining grade levels. As the Gablettes performed to Meghan Trainor's "Me Too," the audience was left in awe.
"It was an amazing experience being able to perform as a Gablette sweetheart and show my support for the team and all the dancers. The show was full of unique choreographies and talented dancers and I enjoyed watching all the performances from the sidelines, giving me a new perspective on how much work goes into these shows," senior Catalina Saavedra said.
The show continued as the dance classes took over to show off their skills. Ms. Montes' periods 2, 4, and 5 prepared all semester for thenight. Later, the Gablettes took over again as they performed their NDA competition routines with their famous kick line.
One of the most admired dances of the night was the Gablette sweethearts dancing with the senior gablettes. As the girls danced the night away, the boys strutted their stuff as they gave the audience a glimpse of their upcoming performance in the Mr. Coral Gables pageant.
As the night came to a close, Gables Bhangra performed to a medley of songs including "Gasolina" by Daddy Yankee and impressively using various props throughout the routine. At the end, the sweethearts came out and bowed one last time and opened the way for the Gablettes to do their final bow, ending the show.
To check out the photo gallery of the show, click here.
About the Writers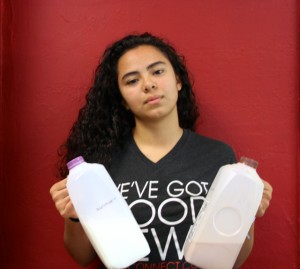 Kelsy Pacheco, Sports Editor
Kelsy Pacheco is a junior in the IB program at Coral Gables and cannot wait to see what this year awaits. She is happy to once again join the CavsConnect...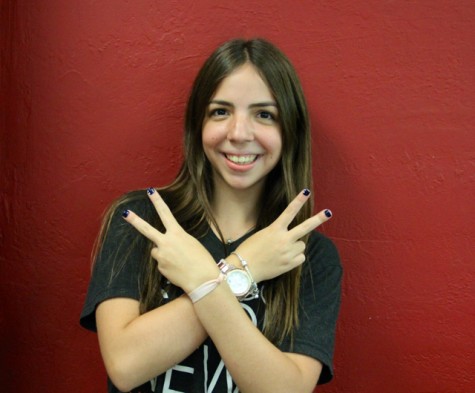 Olivia Pelaez, Reviews Editor
Olivia Pelaez is a senior in the IB Program at Gables. She loves the CavsConnect family and is excited to be an editor for the site. She is a part of...