Ms. Vera Cooking Up Some Future Scholarships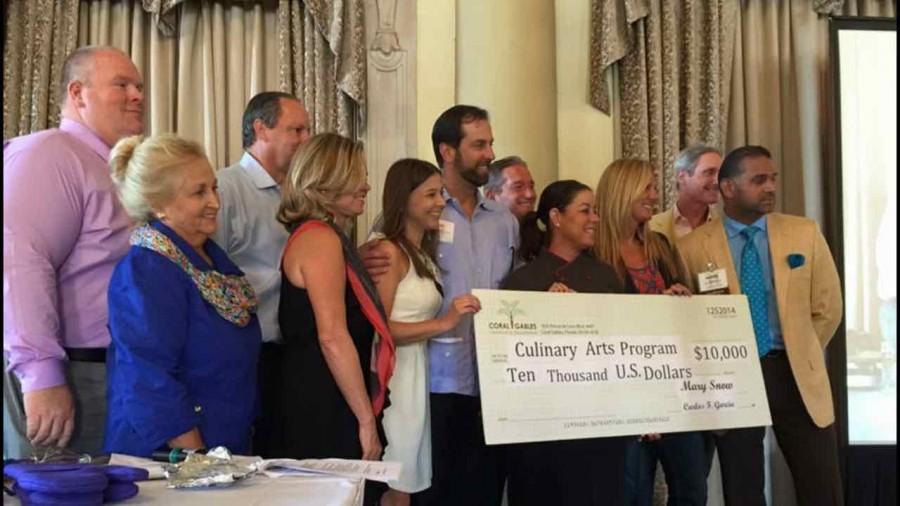 Every year, the Coral Gables Community Foundation gives out a $10,000 scholarship. Mary Snow, a Gables alumnus and Committee Director for the Coral Gables Community Foundation, was able to present the grant to the students and Ms. Vera. The foundation raised this money for the culinary students at Coral Gables High School through the Tour of Kitchens fundraiser. This money is given to the students to help them pay for culinary school and some of the money is also donated to the culinary class.
To raise this money, the foundation holds an annual fundraiser, Tour of Kitchens fundraiser. In this, Chefs go to different houses, act as a guest chef for the house and people are able to go to these houses and enjoy the food the chefs cook. A percentage of these proceeds then go to the scholarship fund. Last year, the foundation was able to raise $50,000 and give $10,000 for the scholarship. After reviewing student's grades and applications, the foundation then selects the students that will be awarded the scholarship.
"
"The whole premisses is for every year to start building up and giving $10,000 to the scholarship fund so that at the end of the year kids get to fill out applications, and based on their grades [the foundation] will pick who they will give their scholarship too." "
— Ms. Vera
Even though the grant is for scholarship students, a portion of the money is donated to the cooking classes, which they are then able to buy essentials such as uniforms and equipments for the kitchen.
"What the chamber of commerce does is incredible and everyone the arts program is grateful for their help. I was one of the cooks that help the invitees cook their own meal. It was an interactive lunch where they would make their own salads, main courses, and desserts!" senior Joshua Zambrano said.
With another successful event in the bag, the Gables culinary classes will be getting ready for another year, upcoming competitions and hopefully, with winning states last year, they will be able to qualify for the nationally ranked competitions.
About the Contributor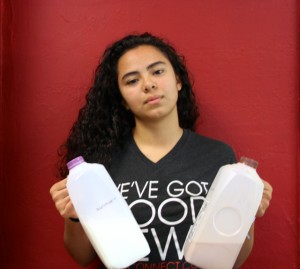 Kelsy Pacheco, Sports Editor
Kelsy Pacheco is a junior in the IB program at Coral Gables and cannot wait to see what this year awaits. She is happy to once again join the CavsConnect...