Kenya School Shooting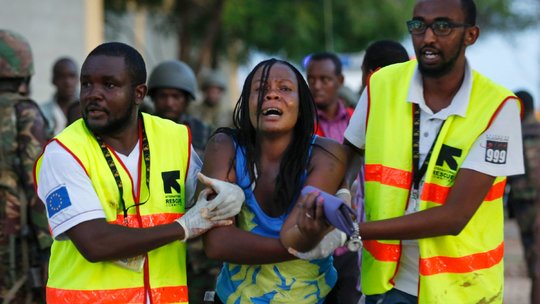 On Thursday, April 2, a tragic shooting took place in eastern Kenya's Garissa University College. This tragic shooting killed 148 of the University's students and four of the gunmen in the attack.
"I think that this incident was horrible; I mean how has religion gone from such a peaceful thing to now being people go and do whatever they want for it. It's terrible," junior Joey Lancaster said.
The local terrorist group, Al-Shabab, claimed responsibility for being behind the attack. The same group was also responsible for multiple other acts of terror, such as 2013's shooting of Nairobi's Westgate shopping mall in which 67 people were killed, including four of the attackers.
Thursday's University shooting was just another tragic event caused by Al-Shabab, except unlike their other attacks this one was directed towards Christian students instead of just a spontaneous attack.