The MTV VMA's: Shock Factor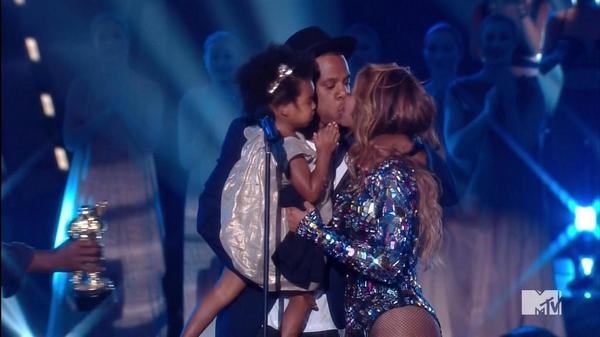 The one thing award shows never lack of is drama. Over the years, the Video Music Awards (VMA's), along with other award shows, have given viewers a week's worth of media entertainment within a two to three hour timeframe. Loyal MTV junkies patiently anticipate the award show every year, and once it arrives, the VMA's are not to be missed! From concert-style chaos to red carpet madness, the 2014 MTV VMA's, held on Aug. 24, were action packed with gossip-worthy news and shocking moments! Here are some of our favorite VMA shockers:
Katy: the Copy Kat- Who would've guessed that the queen of new looks would go for an outdated oldie? Katy Perry made her entrance onto the red carpet with her matching date Riff Raff as they copied an ancient Britney Spears and Justin Timberlake look. Who wore it better? The CavsConnect Fashion Police clearly believe it was a Spears-Timberlake affair and that it should stay that way! All-denim outfits are a total fad, and no offense to Katy Perry, but in the words of Kate Sanders (from the Lizzie McGuire Movie): "…you're an outfit repeater!"
Nicki's Wardrobe Malfunction- Nicki Minaj helped begin the show with a bang as she collaborated with Ariana Grande and Jessie J in Bang Bang. After a small rendition of Anaconda, Minaj returned to the stage holding her costume closed. As viewers clung to the edge of their seats waiting for another gossip-worthy premeditated surprise, it became clear that Nicki was experiencing a wardrobe malfunction. Despite the minor setback, Minaj handled the issue with poise and continued her performance without missing a beat. Although she seemed anxious in response to the nearly mortifying experience, Minaj explained on Instagram that the fiasco did not phase her.
"At first I thought it was like a robe that she [Minaj] would take off later, but as the performance went on I realized that her dress had ripped. I think it was an accident; she could get and has gotten attention so many other ways. I believe she handled the situation really well; she went on with the performance and stuck it out. She's a trooper," senior Valerie Serraltas said.
Ariana & Big Sean- Many were surprised as they saw backstage cameras display rising star Ariana Grande holding rapper Big Sean's hand. One of the newest couples on the Hollywood scene, the two are sure to spark controversy due to their first public appearance as a couple. Although this relationship may come as a total bombshell, Grande has new hits and awards to tie under her belt, so shouldn't she have someone as equally successful to share it with?
Miley's Acceptance Speech- Miley Cyrus has always been the celebrity to watch at award shows and public events. This time, however, the outrageous stunt Cyrus had planned was one of a more genuine nature. Miley Cyrus won the award for Video of the Year, and instead of appearing onstage, a longhaired man accepted the award on behalf of homeless children around the globe. A former homeless child, the man was very emotional during this moment, as he was uncontrollably shaking while he read from his note cards. The acceptance speech was an unforgettable one that sparked a social media frenzy and eventually gave Cyrus what she wanted, more attention and awareness for the cause.
"I thought is was really amazing of her [Cyrus] to bring attention to something that is a real problem in L.A. Before this, I thought Miley was cool for doing what she wants when she wants, but I think her acceptance speech at the VMA's was really mature and I think this is a good side of her that she should show more of," sophomore Julian Perez said.
Beyoncé's Family Reunion- Closing the show, Beyoncé grasped the audience's attention as she performed a montage of her songs from her latest album, Beyoncé. As the music faded, her spouse, Jay-Z, and daughter, Blue Ivy, joined the mother onstage to present her with the VMA Video Vanguard Award. The prestigious award and intimate family moment pushed the singer to tears as she thanked everyone in the stadium, but mostly her fans.
"I thought Beyoncé's performance was so amazing and the fact that she performed her whole album and still kept the audience captivated proves how amazing of a performer she is. I think she was emotional because she realized how much of an honor it was to be held at such a high standard, just as high as Michael Jackson. I can imagine being able to share that with her daughter and husband made it that much better," junior Deanna Reyes said.
As the MTV VMA's came to an end, the buzz had nearly just begun. Although the awards show has only just passed, it is clear that the anticipation for next year's VMA's has aroused much excitement.
About the Contributor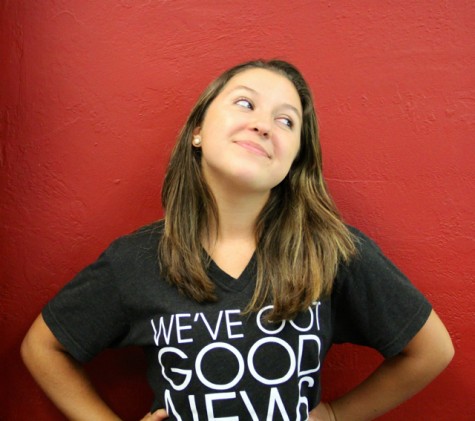 Sabrina Ochoa, Editor-in-Chief
An IB senior at Gables, Sabrina Ochoa (commonly known as "Sab," "Sabi," "Sabu," "Bri," "NaNa" and even "Fab Sab" ) is a proud Cavalier. Despite her minuscule...