A Newly Made Tradition
CAF&DM, one of the largest academies at Gables, has recently began a tradition of hosting its annual banquet. For the second time ever, CAF&DM students gathered at Renaissance Ballrooms on May 21, 2014 to celebrate a year full of memories and hard work. Members of every publication dressed in semi-formal attire and enjoyed a day of awards, dancing, and fun.
Leaving campus at approximately 10:00 am, the CAF&DM students rode to the location together where they were met by certificated of outstanding service and a professional photographer. As students migrated into the ballroom, they were able to sit wherever they chose. One could not fail to notice the lantern centerpieces extravagantly placed, and in the far corner, a photo booth was set up with immediate printing available. For the first twenty minutes, the students began to find their seats and take photos.
"Because this was our second year planning the banquet, I think It went a lot smoother because we already knew how long it would take us to get everything done. This year we had a lot of Zaldivar's help, which was great because she's a perfectionist. In comparison to last year I think that it improved a little in every aspect just because last year was our first year. In the future I hope that caf&dm is even stronger than it Is now. I absolutely loved how everyone was sitting with people that were in different publications. It just emphasizes that we're really family, even when we have our downs. I know that there will always be little pieces that will remind them of me as the years go by, but what I hope to have been able to do is allow others to understand how great it is to be a part of something like this. I just want them to enjoy it because time passes by In the blink of an eye. Graduation is on Tuesday, and it feels like I just started freshman year yesterday," senior Patricia Passwaters said.
Appetizers were served and a video, created by GablesLive!, was showcased to demonstrate CAF&DM's accomplishments throughout the year. Students cheered for their respective publications whenever they appeared on screen, and needless to say, excitement was evident in the atmosphere. After the video played, awards were presented to students from every publication, and the new leaders for the upcoming school year were also announced. Advisers were also gifted with flowers as a sign of appreciation for all of their hard work. CAF&DM academy leader, Mrs. Zuniga, also recognized two students for their dedication. Senior Patricia Passwaters and junior Valerie Montesino were named CAF&DM students with exemplary service and leadership.
"I definitely was not expecting this award at all. I was shocked. When I heard my name, I hesitated to get up and looked around of how surprised I was; I couldn't believe it. Knowing that I have only been in the academy for two years, the fact that I was chosen to receive this award is an honor. This year I have really let loose and allowed myself to do things I had never done before. Working with Zuniga on the NSPA trip to Boston and then planning the entire FSPA trip to Orlando with Suarez, has proven to me that our advisers really go above and beyond and need us to make things happen," junior Valerie Montesino said.
At this time, food was served and photos were continuously taken. Once the crowd of students finished their meals, desserts were released and the dancing also began. Dance circles and conga lines were popping up across the dance floor as the music blared, and smiles were everywhere.
"I thought it [the banquet] was a really good way for all of the CAF&DM students to come together to celebrate the end of the year, along with all of their accomplishments. I really enjoyed the seniors' speeches and the dancing, I am definitely looking forward to next year's banquet," sophomore Gaby Martinez said.
Unfortunately, the banquet had to come to an end as the students rushed back to campus in order to arrive before the dismissal bell. As students unloaded from the two yellow buses, they drudged back to class for another oh-so-dreadful ten minutes of school. Although no one stated it, an underlying tone implied that next year's CAF&DM banquet was eagerly awaited.
About the Contributors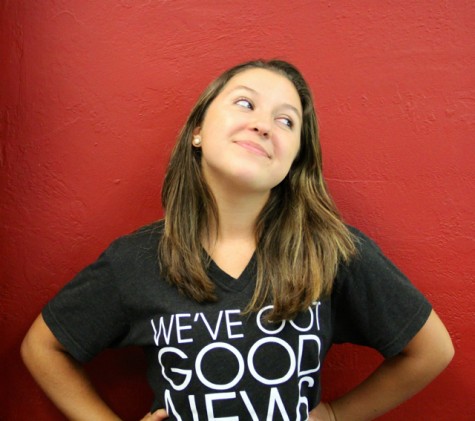 Sabrina Ochoa, Editor-in-Chief
An IB senior at Gables, Sabrina Ochoa (commonly known as "Sab," "Sabi," "Sabu," "Bri," "NaNa" and even "Fab Sab" ) is a proud Cavalier. Despite her minuscule...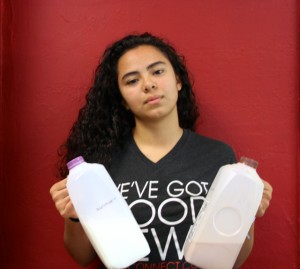 Kelsy Pacheco, Sports Editor
Kelsy Pacheco is a junior in the IB program at Coral Gables and cannot wait to see what this year awaits. She is happy to once again join the CavsConnect...