In With the New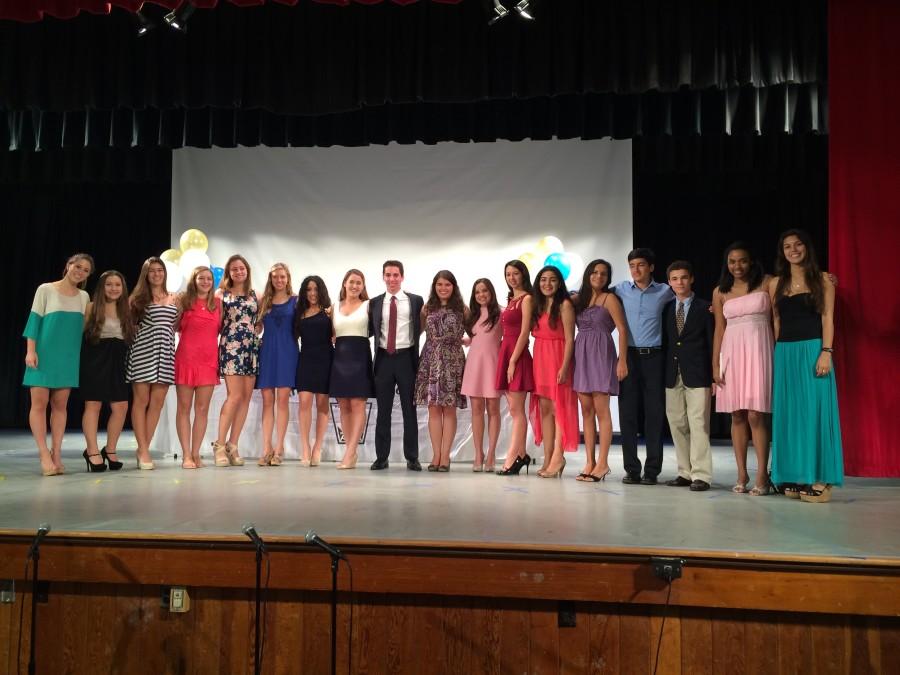 Being part of the National Honor Society (NHS) in high school is an honor, and every year, students are inducted into this large community-oriented organization. Prestigious sophomores and juniors gathered on May 19, 2014 at 6:30 pm in the auditorium to attend the annual NHS Induction Ceremony. To begin, the current president, senior Annelise Fernandez said a few words as she led in the pledge of allegiance.
After a performance from the Cavalier Singers, who sang the Star Spangled Banner, guest speaker Keaton Scanlon spoke about her time in Senegal, Africa. Scanlon spoke about how her 9 months in Africa changed her life. She also explained how the money raised by NHS through their donations and volunteer work at Stride 4 Senegal helped change the lives of many of the villages in the area.  A video was featured to showcase her time in Africa. Later, the current NHS officers recounted the principles of NHS, displaying another video to portray NHS members' volunteer work at the Stride 4 Senegal event.
"I'm very proud of the work NHS has done this year, and next year, we'll be even better. I'm excited to continue growing the club with the help of its wonderful members and the incoming board, while we do more good in the community," club sponsor, Mrs. Landsea said.
Students rose to the stage, row by row, as their names were called and each student received a candle. The candles were lit as the members crossed the stage and seated themselves-after blowing out the candles, of course. Each member was seated and excitement rose while senior Annelise Fernandez officially named the attendees NHS members.
"The candle lighting was awesome just like the ceremony as a whole. It really stood for everything that NHS is about: integrity and honor. I'm looking forward to being a part of a club like this. The induction has really inspired me to do more for my community and bring glory to our school and club," sophomore Kevin Torgas said.
Claps filled the auditorium atmosphere and once the crowd quieted, Fernandez began to name the new NHS officers for the 2014-2015 school year. The new officers are as follows: Rachel Ellis and Maria Victoria Paredes as Sophomore Secretaries, Jose Balcazar and Howard Senior as Senior Recording Secretaries, Gabrielle Saliamonas and Jordan Payne as Junior Recording Secretaries, Eduardo Guifarro as Historian, Carla Steighorst and Sabrina Ochoa as Treasurers, and Alexander Duran and Brooke Donner as Co-Presidents. In addition, a new position was created adding Caroline Bauwens and Viangely Ascencio as Communications Secretaries for the upcoming school year.
"It feels fantastic to become a president of NHS because since my freshman year, NHS has been my top priority. I can even remember going to club fair as a freshman and trying to join the club even before I was able to. The NHS board is unlike any other board in the school because when we first come together, we don't really know each other that well, so we end up forming a bond from scratch, getting closer as we go along. What I'd like to change next year is the level of enthusiasm for the club. I want everyone to be as excited as I am to be a part of NHS, so that people look forward to attending the meetings, rather than seeing them as a burden," junior Alexander Duran said.
The incoming officers gathered onstage with the current officers as they sang the alma mater and later took a few pictures, considering it was a more than fitting photo-op. As the ceremony came to a close, light refreshments were offered to all in attendance, and a new year of NHS events seemed to linger ahead.
About the Contributor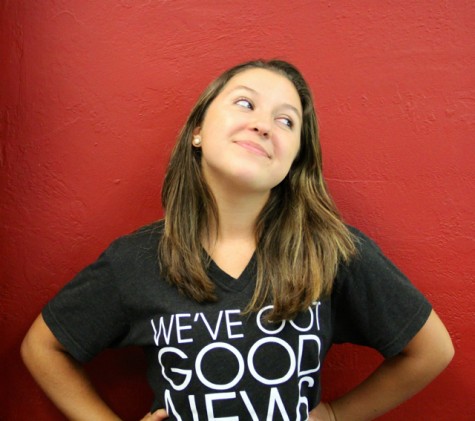 Sabrina Ochoa, Editor-in-Chief
An IB senior at Gables, Sabrina Ochoa (commonly known as "Sab," "Sabi," "Sabu," "Bri," "NaNa" and even "Fab Sab" ) is a proud Cavalier. Despite her minuscule...