Locking their Future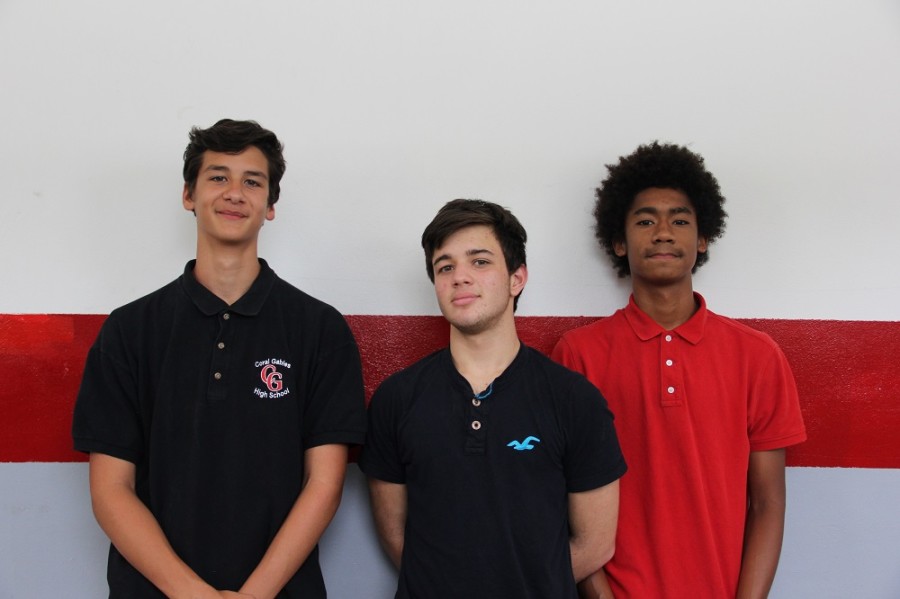 Imagine having to start a business from scratch and present it in front of judges who will decide whether or not your business plan is realistic. That's what three students from Gables have done. Jorge Troitino, Mark Hurtado, and Sarel Lopez, all of whom are freshmen, are the youngest to have ever gotten this far into the competition.
PowerLock is the company name that the three have come up with for their business plan. The idea originated after Troitino's phone was stolen, but unfortunately they aren't allowed to release any further information on the app since they are working on a patent.
The three had started working on the project in the 2nd grading quarter and immediately knew they could get a lot accomplished off of this idea.
"The reason we knew we had such a good idea from the beginning is because we had found the solution to an everyday and universal problem," said Mark Hurtado.
The three had to construct a business plan that included the business' social responsibilities, their qualifications, the audience they were trying to reach, and any other aspects required to start their business. Once the three had decided to start developing PowerLock, they had to put everything together and present their idea at a competition in front of 5 judges. Since the judges had chosen their project to move on, they had qualified for districts and were now ready to move on to the district finals. If the trio goes even further and wins regionals, they will be moving onto nationals.
"We're planning to launch it," said Ms. Benchetrit. "Right now they are in the process of trying to get a patent pending for the idea so that nobody can steal it and then getting investors to actually get it started."
The trio has worked hard to get where they are now and would love to go further into the competition. Even if their project doesn't go all the way to nationals, they would still go on with the plan of having their own business and further developing this idea. The three are confident that their idea will go far and change and improve several people's lives.
About the Contributor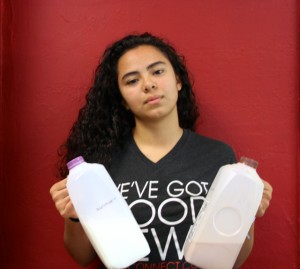 Kelsy Pacheco, Sports Editor
Kelsy Pacheco is a junior in the IB program at Coral Gables and cannot wait to see what this year awaits. She is happy to once again join the CavsConnect...