Benjamin Pla: Presidente de Model UN y Futuro Diplomático
Con grandes esperanzas de trabajar como Oficial del Servicio Exterior en el Departamento de Estado de los Estados Unidos, Benjamin Pla ya está plantando semillas para una carrera fructífera. Fomentando su interés en la política y las relaciones internacionales a través de su presidencia en el Model United Nations, Pla se ha propuesto aprovechar al máximo el tiempo que le queda en Coral Gables Senior High.
MUN es una simulación educativa en la que los estudiantes tienen la oportunidad de asistir a conferencias con comités selectos como el comité Social, Cultural y Humanitario y los comités de crisis. Dentro de estos paneles, los estudiantes deben trabajar con otros para discutir y resolver problemas apremiantes, como violaciones de los derechos humanos, para generar ideas sobre posibles soluciones y políticas con la intención de votar por las mejores y aplicarlas.
"Benjamin Pla tiene mucho talento y es una de las personas más profundas que conozco. Me ha enseñado mucho sobre la competencia intercultural y me inspira a ser no solo una mejor delegada sino también una mejor ciudadana global," dijo la estudiante de último año Brielle Robinson.
La participación de Pla en el club y la posición de liderazgo no fue una sorpresa, ya que se unió al riguroso grupo lo más rápido que pudo durante su primer año después de enterarse de la oportunidad a través de su hermano mayor. Sus funciones como presidente consisten en inscribir al equipo en conferencias, organizar reuniones y actividades para participar en grupo.
Por lo general, hay cuatro conferencias al año organizadas por la Universidad Internacional de la Florida, la Universidad de Florida, Miami Dade College y la Universidad de Miami. La conferencia más reciente a la que asistió Pla fue GatorMUN, organizada por UF del 21 al 23 de enero. Este viaje marcó el tercer seminario de Pla, una experiencia que él describe como memorable porque tiene tiempo para hacer lo que ama mientras pasa tiempo con sus amigos lejos de casa.
Asumiendo el papel de representante de las Naciones Unidas de Egipto, este año el senior formó parte del comité de la Revolución Egipcia de 1952. Si bien su tiempo en MUN lo ha preparado para sus aspiraciones futuras de ser un funcionario del gobierno, también lo ayudó a consolidar su primera opción de dónde quiere pasar los próximos cuatro años después de la escuela secundaria.
"Me encantaría ser un Gator; mi familia son seminoles, así que todo el tiempo que estuve en Gainesville estuve bromeando con UF por diversión. Después de mi segundo año en GatorMUN, me enamoré de la escuela y realmente me encantó el viaje. Ya han sido dos años que he insistido en ir a UF y GatorMUN realmente me ayudó llegar a esa conclusión," dijo Benjamin Pla, senior.
A medida que sus cuatro años en Gables llegan a su fin, Pla está seguro de que MUN ha sido el factor más importante que lo impulsó hacia su futuro. El club le ha brindado innumerables oportunidades para explorar y crecer como persona, y algunos de los resultados más notables son sus mejorías en escritura, oratoria y habilidades sociales. Cosechando el éxito de su arduo trabajo, pronto llevará su ética de trabajo al nivel universitario.
Leave a Comment
Your donation will support the student journalists of Coral Gables Senior High School. Your contribution will help us cover our annual website hosting costs.
About the Contributors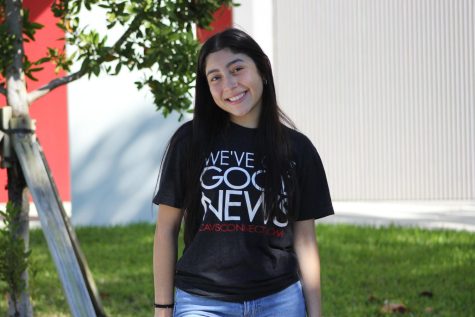 Camila Ruiz, CavsConnect Staff Writer
Camila Ruiz is a senior in the International Baccalaureate program. Beginning her first year in CavsConnect as a staff writer, she is looking forward to...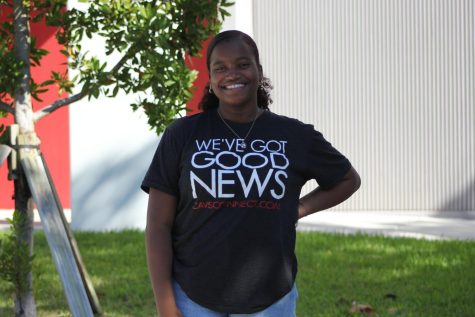 Elena De La Caridad Rodriguez Perez, CavsConnect Staff Writer
Elena Rodriguez is a freshman entering her first year of CavsConnect. Her love for dancing has also inspired her to join the Bhangra Club this year. Her...