Gigantes en la ciudad: pensando en grande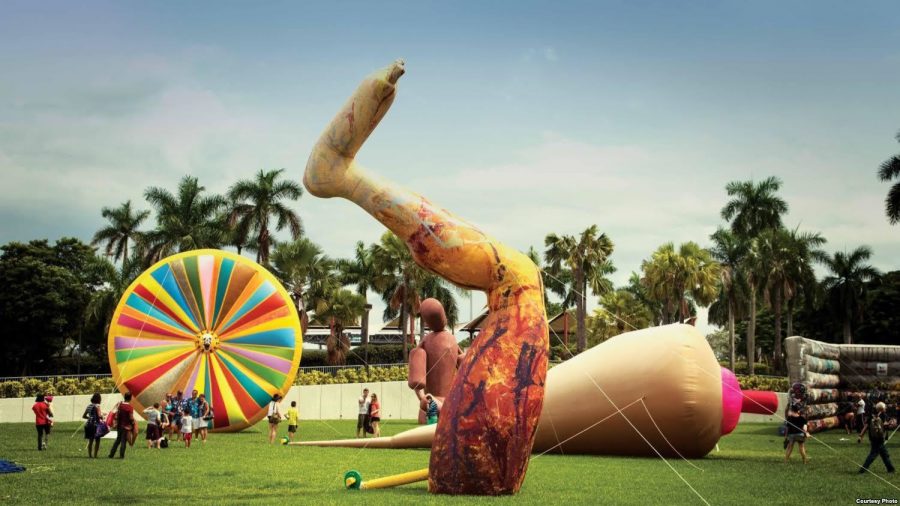 ---
Cuando se trata de arte, nos limitamos a pensar en pinturas expuestas en bastidores o esculturas presentadas en galerías. Sin embargo, artistas como Alejandro Mendoza, nos han demostrado la gran variedad de formas que hay para expresar el arte, haciendo evidente que carece de limites y reglas. Un  ejemplo muy claro, es su más grande y exitosa exposición titulada: Gigantes en la ciudad. Misma que ha sido reconocida alrededor del mundo por la autenticidad que caracteriza cada obra.
"Me parece fascinante la forma en la que Alejandro Mendoza expresa su arte expandiendo los limites del mismo. El usa como herramienta el pensar más allá de lo ordinario y como resultado, crea verdaderas obras de arte," nos compartió junior Pedro Carvahlo.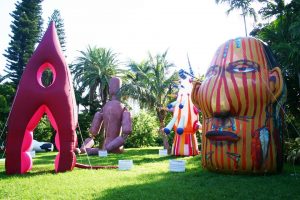 Mendoza empezó a trabajar en esta grandiosa exposición en el 2008, y desde entonces, ha tenido la oportunidad de compartir su creación en diferentes partes del mundo como Eslovaquia, Francia y República Dominicana. Con el motivo de celebrar su aniversario número 10 exponiendo Gigantes en la ciudad y el mes del patrimonio hispánico, Miami Dade College Campus Hialeah acoge estas obras de arte del 12 de septiembre al 24 de octubre.
Las obras que forman parte de tan peculiar exposición consisten en monumentales esculturas inflables que llegan a medir lo mismo que edificios de tres pisos. Esta original forma de crear arte sale de la rutina con una innovadora y divertida forma de experimentar su contemplación. A diferencia de otros lugares donde se expone arte como museos y galerías donde se deben de seguir reglas de forma rigurosa como no correr, mantenerse a cierta distancia de las obras y evitar el tacto con las mismas, no son necesarias cuando se trata de esta exposición, pues generalmente es montada al aire libre y el material de plástico al inflarse invita al público de todas las edades a interactuar con las obras y divertirse con el ambiente que les rodea.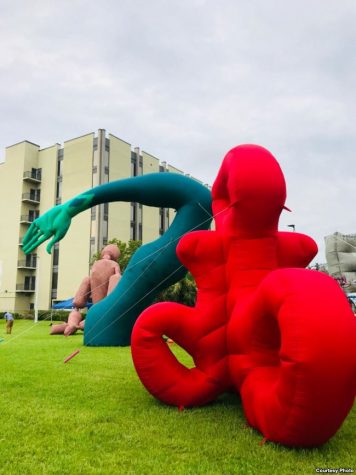 "Pienso que estas esculturas son un trabajo interesante, pues nos recuerdan a los castillos inflables de nuestra infancia y el que permitan al público tocarlos lo hace incluso más divertido, en contraste con los museos," dijo junior Yaira Márquez.
Gracias a que simplemente se necesita de una máquina de aire para llevar a cabo su instalación, su transportación resulta bastante práctica. Al doblarla, una escultura de más de 7 pies de altura puede caber perfectamente en una maleta de avión. Este factor ha sido una gran ventaja para Mendoza al transportar la exposición a todos los lugares que visita en el año.
Por medio de las obras se invita a todos los espectadores a pensar en grande y cumplir las metas que cada quien se proponga.
About the Contributor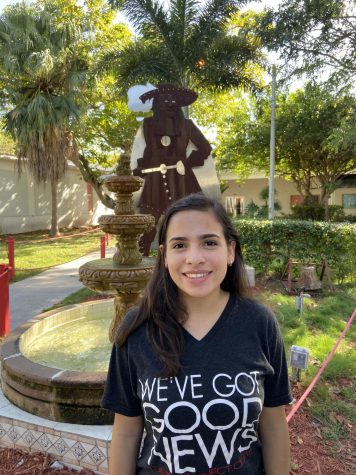 Jimena Romero, Staff Writer
Jimena Romero is a dedicated senior enrolled in the International Baccalaureate career-related program. She is now starting her third year as a CavsConnect...