Cambios constitucionales en Cuba
Hang on for a minute...we're trying to find some more stories you might like.
Cuba, con un reciente fin a la dinastía Castro, se esta transformando y progresando de manera gradual. El cambio más reciente siendo la aprobación de una nueva constitución bajo su nuevo presidente Miguel Díaz-Canel Bermúdez. Remplazando la vieja constitución del año 1979, tendrá los cambios políticos, económicos y sociales más significativos en los últimos cincuenta años.
La aprobación de esta nueva constitución, según los políticos cubanos, refleja los cambios en la isla. Cambios cuales no pueden ser abordados por la antigua constitución. Antes que se adopte esta propuesta, debe ser discutida y eventualmente se llevará a votación en un referendum nacional. Esta proposición ya aprobada por más de 600 miembros de la asamblea nacional, a diferencia de sus antecedentes, no menciona la palabra comunismo; algo que en la del año '79 se nombraba como el objetivo final. Junto a estos cambios pequeños en el vocabulario usado, se proponen cambios significativos a niveles políticos, económicos y sociales.
"No se mucho de los cambios específicos en esta constitución nueva que se ha propuesto. Pero pienso que cualquier paso hacia algún progreso y más libertad es algo positivo para la población cubana," dijo junior Alexa Riedmiller.
Al nivel político, la propuesta constitución cambiaría el balance del poder de manera drástica. Esta pide la creación de un puesto de primer ministro, quien compartiría el poder con el presidente. Además crearía posiciones para gobernantes de cada provincia. Esto parece indicar una mayor representación para ciudadanos de cada provincia. Sin embargo, muchos opinan que estos cambios simplemente crean la ilusión de un gobierno representativo y justo sin realmente serlo.
"Hasta que el sistema socialista en Cuba no se desaparezca por completo ninguno de estos cambios van a mejorar al país, especialmente cuando solo es una manera de mantener el poder centralizado como siempre ha estado," dijo freshman Daniel Garcia.
En el contexto social, este documento también redefine lo que es el matrimonio. Previamente descrito como la unión entre un hombre y una mujer, ahora los géneros no son especificados; el matrimonia de definirá como "la unión consentida entre dos personas." Secretario del Consejo del Estado Homero Agosto dijo "el estado tiene que educar nuestra gente sobre los principios de igualdad…es un principio de justicia social y humanismo en nuestro sistema."  Otro cambio importante, es el reconocimiento de propiedad privada. Aunque no es claro cuan "privado" podría ser la propiedad, el periódico nacional asegura que ningunos de estos cambios representan pasos hacia el capitalismo.
Con aprobación de un referendum nacional, está constitución podría ser considerada y editada y a la larga ser la constitución de la isla. Mientras que unos ven cambios que traerán progreso, otros critican; diciendo que es solo un intento de mantener la dictadura, creando la ilusión de mayor libertad y representación.
[powr-poll id=dc0be22e_1533794837327]

About the Writer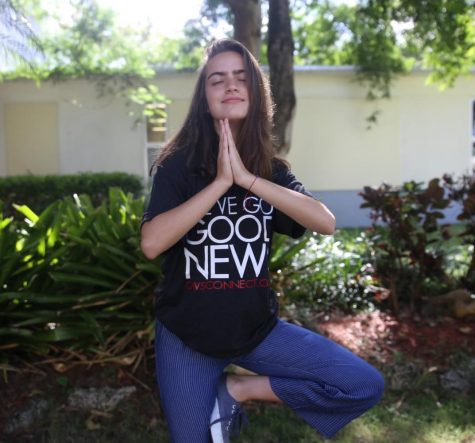 Ana Capiro, Spanish Editor
Ana Capiro is a junior in the International Baccalaureate (IB) program, and can't wait to start her second year in CavsConnect as the site's Spanish Editor....