El Conejo Malo en Miami: Bad Bunny 2018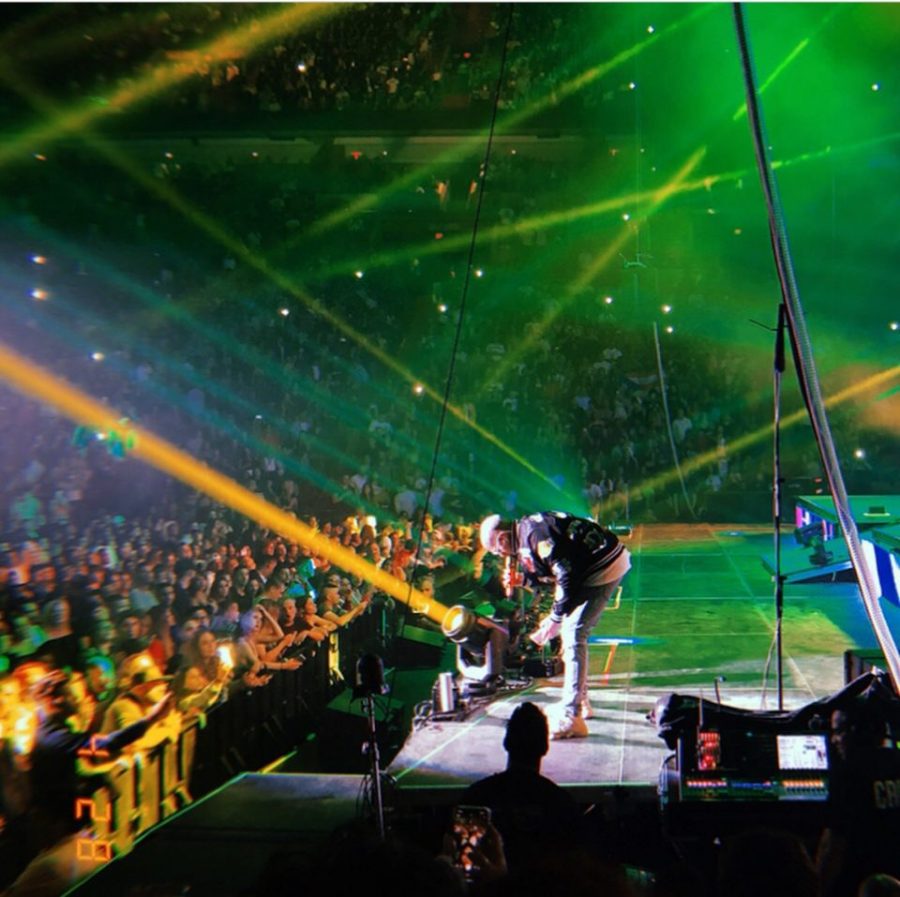 Abril 28, el American Airliness Arena estaba listo para recibir a Bad Bunny en su gira del nuevo álbum "La Nueva Religión." El público estaba más que emocionado por este concierto, sobre todo la población de Miami que esperaba ansiosamente esta fecha. El evento hace que muchas personas de diferentes países se centren en un mismo espacio para disfrutar de la buena música.
El Concierto empezó exactamente a las 9:30 y rapidamente Bad Bunny abrió con su tema: "Tú No Metes Cabra" que pusó a todos a bailar mientras se escuchaban gritos desenfrenados de "Bad Bunny."
Bad Bunny llegó a Miami no para cantar sino para arrasar su nueva gria la nueva religión se describe con una sola palabra "exito." Bad Bunny tuvo un excelente año 2017 y como propone empezar el 2018 va por muy buen camino.
"Disfruté mucho con mis amigos y bailamos la noche entera. Mi presentación preferida fue la de la canción Krippy Kush,"  dijo junior Isabella Morina.
El tour continuará el 1 de Mayo en Nueva York y de ahí, el cantante visitará a todos sus fans de costa a costa. El artista conquistará los mayores marcados de música latina en el país, incluyendo Arizona, California, Florida, Illinois, Nevada y Texas, entre muchos otros.
El artista tuvo un año histórico en el 2017 y comenzó el 2018 con mucho estilo. Con tan solo haber pasado la primera semana de el año, el artista ya tenía 5 nominaciones en los Premios Billboard's de Música Latina. También posee una nominación en los Premios iHeart de Radio y Música como  "Mejor Revelación Artista Latino."
"El concierto sirvió como una reunión de la población latina en Miami. Respresentado en el arena aquel día estaba cada país de Centro y Sur América. La mejor parte de el concierto es que todos estábamos unidos con el interés común de la música, viviendo en Miami, algunas veces se olvidan cuantas culturas cohexisten en una misma área," dijo senior Lior Colina.
Sin duda alguna la Comunidad de Miami se siente muy complacida de haber tenido a Bad Bunny tan pronto en el año, nos regaló mucho ritmo, sabor y dejo en todos ganas de una segunda vez. El concierto de miami fue uno de los mejores que va a tener en su tour. El America Airlines Arena, el cual estuvo vendido completamente para la presentación se unió a Bad Bunny en el escenario para dejar baile y alegría. Un concierto inolvidable desde las luces, los sonidos y la coreografía.
About the Contributor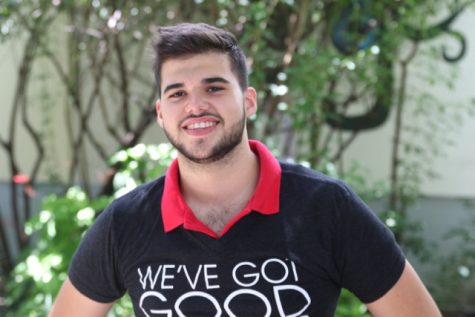 Orestes Garcia, Staff Writer
Orestes Garcia is a rising senior in the Health, Public Service and Law Academy at Coral Gables Senior High. Orestes is a humble and cooperative guy, who...