Paquetes bomba aterrorizan las calles de Texas
Hang on for a minute...we're trying to find some more stories you might like.
El más reciente de una ola de atentados que confundieron el centro de Texas trajo una investigación creciente en la ciudad de San Antonio el martes, después de una explosión en un centro de FedEx indicó que quien fue responsable de los ataques había ofrecido a la policía potencialmente nuevas pistas mientras otra vez cambiaba de táctica.
El último incidente resultó ser un trabajador de buena voluntad que resultó herido por la artillería militar simulada en una caja de donación. Lesiones de los trabajadores no fueron letales y fue tratado y liberado de un hospital, según informaron las autoridades. Policía ha descrito el atacante desconocido como un "bombardero serial" que ha mostrado habilidad y sofisticación cada vez mayor. Las explosiones el domingo y el martes temprano también sugirieron una preocupante e inusual voluntad de cambio de armas.
"Cada vez hay mas accidentes y esto causa mucha preocupación entre la población," dijo senior Maria Gonzalez.
El martes por la mañana, una bomba de sexto, éste artefactos explosivos sin detonar, obligó el cierre de un establecimiento de FedEx cerca del aeropuerto de Austin. Horas más tarde, las autoridades dijeron, un dispositivo militar viejo donado a una tienda de buena voluntad se fue en manos de un empleado en un centro comercial de la franja al sur del centro de la ciudad, hiriendo a un hombre en sus 30s y salir otro susto en una ciudad en el borde.
Este martes el individuo que por mucho tiempo ha estado aterrorizando las calles de Texas fue atrapado. El atacante de las múltiples explosiones en Austin, Texas, sintió que las autoridades estaban a punto de atraparlo en la noche de este martes, grabó un video de 25 minutos en su teléfono celular confesando haber construido los artefactos explosivos, pero no explicó por qué apuntó a esas víctimas, según afirman las autoridades. En el video se puede ver un joven problemático contando sobre los desafíos en su vida que lo llevaron a tomar esas acciones. Mark Anthony Conditt, grabó un video, donde se muestra la serie de paquetes explosivos que dejó dos personas muertas e hirió a cinco más en Texas, el cual fue hallado en su teléfono cuando la policía encontró su cuerpo en la mañana de este miércoles.
"Espero que puedan encontrar el motivo de estos ataques pronto y una posible solución para todos estos problemas," dijo senior Katrina Darby
El atacante se suicidó al descubrir que la policía estaba en su búsqueda. Los detectives describen que se suicidó a través de la explosión en su auto. La tía de Conditt expresó que sus familiares se encuentran "devastados y destrozados por la noticia de que nuestra familia podría estar involucrada en algo tan horrible." La policía continúa haciendo investigaciones para ver si el atacante ha dejado otras bombas o artefactos armados. También se sigue investigando si el atacante tuvo cómplices en su acciones.
About the Contributors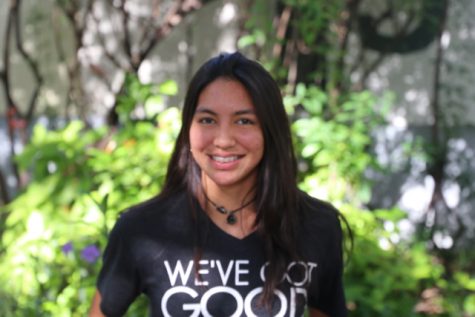 Paula Gonzalez, Staff Writer
Paula Gonzalez is a senior in the International Baccalaureate (IB) program at Coral Gables High School. Coming from Perú her sophomore year, she quickly...