Elecciones Estudiantiles 2018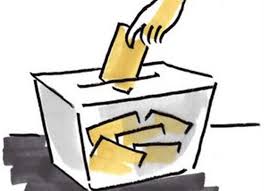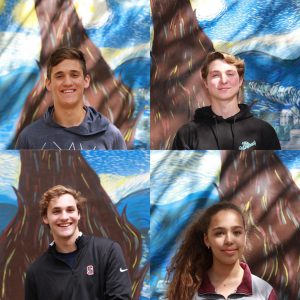 Este año escolar los estudiantes de Coral Gables Senior High School expresaron sus opiniones al votar por sus representantes en el Consejo Estudiantil y representantes de la clase. Las categorías se dividen por grado y consisten en presidente, vicepresidente, secretario y tesoreros. Cada uno de los miembros del Consejo estudiantil tiene roles definidos e importantes funciones. De la misma manera cada grado desde noveno hasta doceavo, cuentan con un grupo de estudiantes encargados de representar las opiniones de la clase al igual que organizar los diferentes eventos del año.
Los candidatos para las elecciones de este año mostraron ser muy capaces al satisfacer diferentes requisitos para ser participes en estas elecciones. También, los candidatos tuvieron que presentar campañas en las cuales reflejaron sus ideas y sus objetivos como representantes de los estudiantes.
Despues de un día de votaciones, las decisiones fueron deliberadas revelando a los nuevos representantes del año escolar 2018-2019.
El Consejo estudiantil será conformado por Thomas Harley como Presidente, Alain Perez como el nuevo vicepresidente, Angelle Garcia como secretaria y finalmente Nikita Leus, William Fay y Patrick Ales como secretarios.
Los representantes de la clase senior serán Alfredo Wolfermann como el presidente de la clase, Keyshawn Felton como vicepresidente, Ana Wolfermann como secretaria, y como tesoreros Carolina Alvarez, Maria Estrada y Cristian Ochoa.
"Estoy muy agradecido de poder volver a representar a mi clase. En verdad, es una bendición poder seguir contribuyendo con mis acciones como lo he venido haciendo estos ultimos tres años. Como presidente de la clase senior, mi meta es que nuestro ultimo año sea conmemorable para todos los estudiantes y incluir a todas las academias mediante diferentes actividades," junior Alfredo Wolfermann dijo.
Los representantes de la clase junior serán Cameron Payne como presidente, Luis Renato Gonzalez como vicepresidente, Juliana Goldfard como secretaria y como tesoreros Braulio Gonzalez, Jesse Zambrano y Adriana Meijard.
"Me siento muy orgulloso de haber ganado, y estoy emocionado por lo que me espera como vicepresidente," sophomore Luis R. Gonzalez dijo.
Los representantes de la clase sophomore son Irene Martinez como presidente, Sara Rabell como vicepresidente, Sofia Rebull, y como tesoreros Alexandra Torres, Nicole Ruche y Liza Lorenzo.
Estas elecciones fueron muy reñidas y los ganadores prometen estar muy capacitados. Felicitamos a los nuevos miembros del consejo estudiantil y les deseamos suerte en sus futuras funciones.
About the Contributor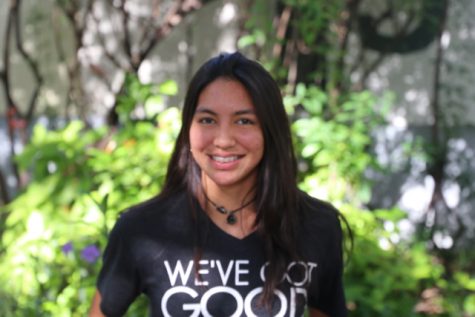 Paula Gonzalez, Staff Writer
Paula Gonzalez is a senior in the International Baccalaureate (IB) program at Coral Gables High School. Coming from Perú her sophomore year, she quickly...