Spaceworks puede hacer posible viajes espaciales para el 2018
Un proceso tradicionalmente utilizado para tratar el paro cardíaco o lesión cerebral traumática ahora está mostrando la promesa como un método posible para permitir viajes espaciales a largo plazo a través de la hibernación. Detrás de esto está John A. Bradford, presidente de Spaceworks, y hacer esto una realidad está mucho más cerca de lo que usted podría pensar.
"No puedo esperar a que pasen algunos años y poder viajar al espacio. Yo creo que esa sería una de las experiencias más grandes que una persona podría tener," dijo estudiante de  duodécimo grado, Adriano Velazquez.
Los médicos se refieren a esta estrategia como algo llamado "hipotermia terapéutica". Normalmente, el cuerpo se enfría lentamente a una temperatura entre 32 y 34 grados centígrados (la temperatura corporal normal es 37C). Esto reducirá la frecuencia cardíaca y la presión arterial, dando a los médicos más tiempo para trabajar en problemas de salud graves. El paciente permanece en estasis (Un período o estado de inactividad o de equilibrio) por aproximadamente 2-4 días. En cambio, Spaceworks está trabajando en una cámara abierta capaz de mantener a varios miembros de la tripulación. "Habría algunos brazos robóticos y sistemas de monitoreo cuidando [a los pasajeros]. Tendrían pequeños tubos transnasales para el enfriamiento y algunos sistemas de calentamiento también, para traerlos de vuelta de la estasis ", dijo Bradford a Quartz en una entrevista. Otra diferencia clave de la ciencia ficción es cómo funcionaría la estasis. En lugar de un solo período de estasis, los miembros de la tripulación tendrían periodos sucesivos de estasis, lo que también ofrecería un beneficio en que alguien estaría siempre despierto para responder a las emergencias y realizar tareas de supervisión de otros miembros de la tripulación que aún están en estasis.
Mientras que el estasis parece ser calculado hacia fuera, hay otras ediciones que no son. Uno de los más grandes es los efectos a largo plazo de la baja gravedad, que puede conducir a toda una serie de problemas médicos. Bradford y su equipo están trabajando en métodos para mantener a los miembros de la tripulación "haciendo ejercicio" incluso durante la estasis: una solución potencial es la estimulación eléctrica – ya utilizada en la terapia física hoy. Los planes actuales son comenzar pruebas animales el próximo año, seguidas de pruebas humanas en el espacio ya bordo de la Estación Espacial Internacional. A largo plazo, Spaceworks ya está empezando a pensar en las misiones espaciales interestelares, y cómo tal sistema de estasis puede ser capaz de apoyar a cientos de miembros de la tripulación a bordo.
About the Contributor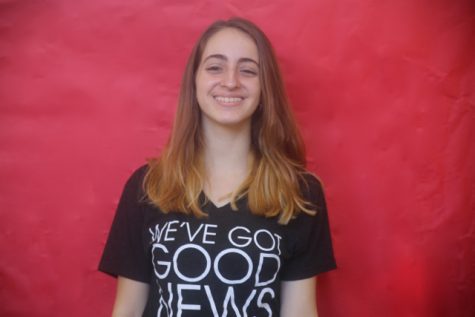 Veronica De Varona, Staff Writer
Veronica De Varona is a junior in the Visual and Performing Arts Academy at Coral Gables Senior High. Veronica was born in Havana, Cuba from a big and...