El baile de "homecoming" del 2015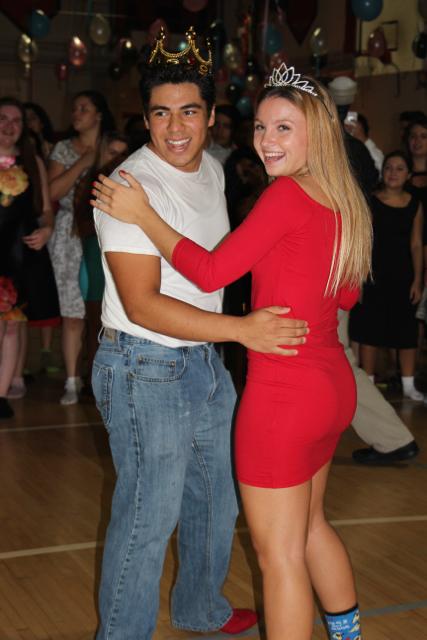 El día 3 de Octubre fue una noche llena de mucha alegría y diversión para muchos de los estudiantes de Gables. A las 7:00 p.m. se abrieron las puertas del gimnasio de nuestra escuela para darle la bienvenida a los estudiantes que asistieron esa noche para celebrar el tradicional baile de "homecoming". Este año el tema del baile se trato de la época de los 1950.
A pesar de que no se celebro en un salón elegante como en años anteriores, los estudiantes que asistieron expresaron que el baile del "homecoming" de este año fue uno de los mejores eventos que han asistido porque en el gimnasio había un espacio amplio para bailar y el ambiente les permitió revivir la década donde nació el "Rock & Roll".
"Mi parte favorita fue bailar las canciones populares de la década de 1950 toda la noche y en calcetines," dijo la estudiante de onceno grado, Milagro González.
Muchos alumnos se convirtieron en reyes y reinas del "Rock and Roll" ya que bailaron en calcetines al ritmo de varias canciones de la época. Cabe destacar que ninguno de los asistentes permaneció sentado cuando sonó la famosa canción "The Twist", todos se pusieron de pie y movieron sus caderas hacia atrás y hacia adelante.
Dado que en la década de los 50s las fuentes de sodas, conos de helados, hamburguesas y papas fritas eran imprescindibles en las fiestas; todas las mesas cubrieron los menús de la época. Los estudiantes saborearon helados de chocolate, dulce de leche, y vainilla con galletitas; otros prefirieron comerse unas deliciosas palomitas de maíz o un rico algodón de azúcar. Las hamburguesas y las bebidas frías no podían faltar, por eso la mayoría de los alumnos hicieron fila para comerse una.
Sobran las palabras para describir esta fiesta. Sin duda alguna, podemos decir que fue una fiesta muy original, alegre, y divertida.
About the Contributor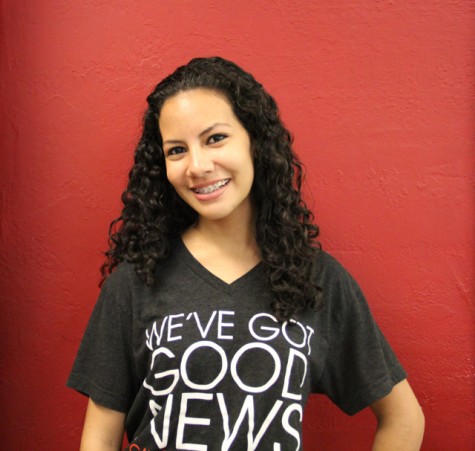 Jeniffer Infante, Spanish Editor
Jeniffer Infante is a senior in the Business, Management, and Information Technology Academy at Coral Gables Senior High School. She is a very perseverant,...