Lo que necesitas saber para lucir espectacular en el "homecoming"
El día 3 de Octubre, en el gimnasio de nuestra escuela se celebrara el tradicional baile de "homecoming" y el tema de este año se trata de la época de los 1950. Todos los estudiantes que estarán asistiendo quieren lucir elegantes. Por ese motivo, en este articulo destacaremos la moda de esos años para que así puedan elegir su look con facilidad.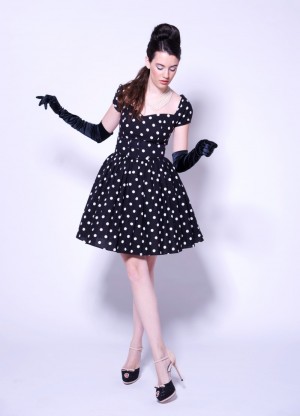 En los años 50 los vestidos con estampados coloridos eran ideales para exhibir la silueta femenina ya que eran ajustados al cuerpo y los escotes eran un poco expuestos. Actualmente, a estos vestidos se les conoce como "estilo de princesa" por el diseño. Estos atuendos iban acompañados de collares de perlas ya que eran un complemento indispensable.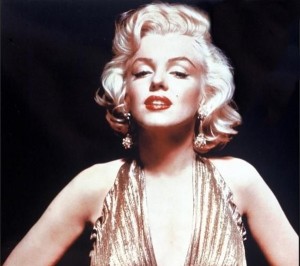 En esta década, las damas delineaban sus ojos en negro y usaban tonos de sombras suaves para resaltar sus ojos e incluso agregaban una capa de rimmel a sus pestañas para alargarlas. También, pintaban sus labios de color rojo intenso y añadían un poco de rubor a sus mejillas de tonos rosados.
Tener el cabello bien arreglado en esa época para lucir bella era imprescindible, las mujeres por lo general se hacían un flequillo corto o peinados de ondas.
"El estilo de ropa que usaban las mujeres en los años 50 me encanta por eso el día del 'homecoming' me voy a poner un vestido con un estampado floral," dijo la estudiante de onceno grado, Lianet Garcia.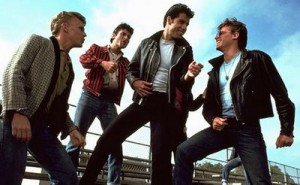 Aunque los hombres carecían de opciones en cuanto a la moda, ellos usaban camisas blancas o negras de cuello y para complementar el vestuario usaban corbatas de colores y sombreros. Otra opción que tenían era usar camiseta con una chaqueta de cuero encima y pantalones de mezclilla de pierna estrecha.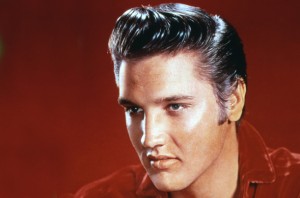 El cabello lo usaban corto pero al final de la década empezaron a usarlo un poco más  largo. Siempre trataban de mantenerlo arreglado y no dejaban que les cubriera las orejas. Otros elegían usar el peinado conocido como "pompadour", este peinado era como el de Elvis Presley.
"Yo hubiera deseado vivir en la década de los 50 porque me encanta ponerme las mismas chaquetas de cuero que usaban en esos años, siempre que tengo la oportunidad las uso y el día del 'homecoming' no sera la excepción,"  dijo el estudiante de duodécimo grado, Jose Mesa.
Los alumnos que están interesados en vestirse de acuerdo al estilo de los 50 en el baile "homecoming" deben de tener en cuenta que su vestuario debe ser apropiado.
About the Contributor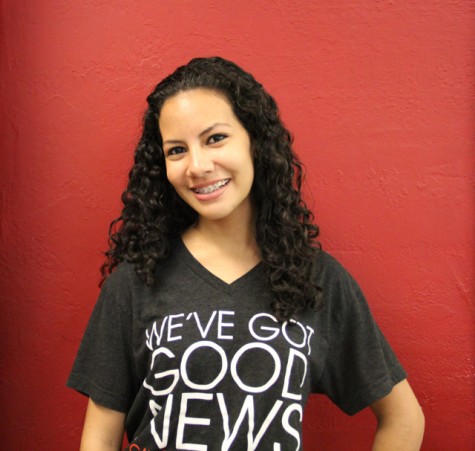 Jeniffer Infante, Spanish Editor
Jeniffer Infante is a senior in the Business, Management, and Information Technology Academy at Coral Gables Senior High School. She is a very perseverant,...