Mr. Furnora Continues to Lead the Charge as a Cavalier
Coral Gables Senior High is filled with many remarkable individuals that have served the school for a long time, one of these figures being Mr. Furnora. He has been with Gables for 60 years, working as a substitute, a full-time teacher, a football coach and a counselor.
Mr. Furnora first got hired in 1959 as a substitute teacher in Coral Gables Senior High after graduating from the University of Miami (UM). He would keep the substituting job for three months until he was promoted to become a full time business teacher. He was very fond of his business class, but just three short years later, he was also entrusted with the responsibility of coaching the Cavalier Football team in 1962. Furnora is the quickest to remark that his favorite moments working with the school came in the years of 1963,1964, 1966 and 1967, where he led Gables to four football championships. Even though this was over 50 years ago, he says that he still keeps in contact with his players from those championship football squads.
"I find it incredible how someone can show such dedication to their job to be here for 60 years. As a student, it makes me feel really good that there are people who are willing to do that just for us," sophomore Melanie Nunez said.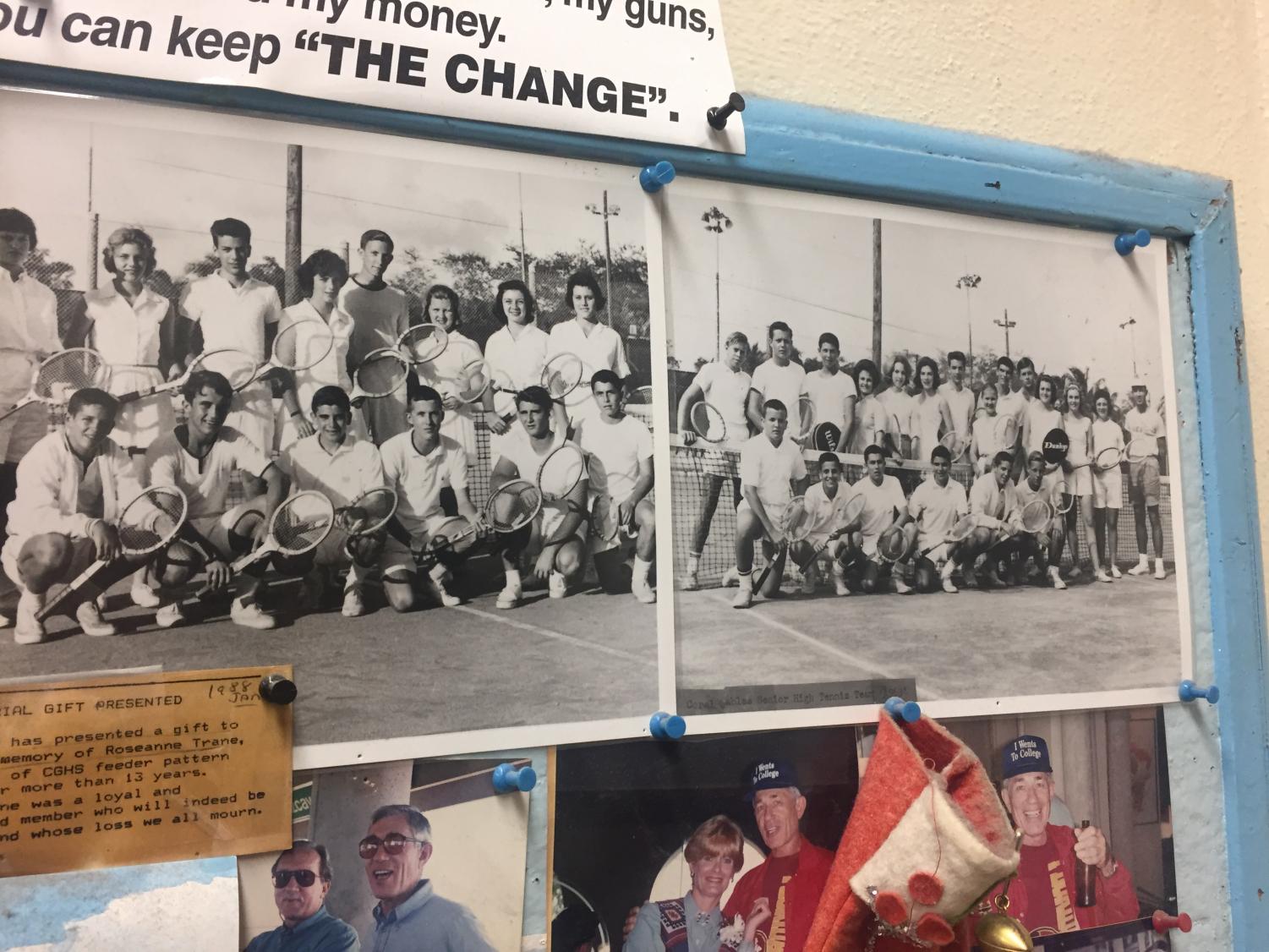 When asked how he would compare the Gables student body from then to now, he simply stated that not much has changed, emphasizing the notion that Cavaliers continue to be hard working students who learn and better themselves from their experiences.
One thing Mr. Furnora always wanted to teach all his students was that they were going to make mistakes along the way, and that it is okay for it to happen.
"I know that some students will stumble along the way and encouraging them is the best thing that we can do for them," said Mr. Furnora.
Despite this, Mr. Furnora remains incredibly optimistic about the future of Gables, and he is ecstatic about the current construction projects taking place around campus, particularly liking the ways in which in the renovation will offer  students a better and more complete experience at Coral Gables Senior High.
"Mr. Furnora has really inspired me based on how long he has stayed here to take care of us as young adults. He has also really set the tone for Gables sports by winning four championships for us in the 60s," sophomore Franky Velazquez said.
For the 60 amazing years that we have had Mr. Furnora at Coral Gables Senior High, he has undoubtedly had an enormous impact on Cavalier staff and students with his phenomenal attitude and commitment to success. He has done so much for the school. From teaching, to coaching, to being a counselor, Mr.Furnora's passion for his job and for helping students is what has allowed him to be a keystone among Cavalier faculty, and he embodies what being a Coral Gables Cavalier is all about.