P.Pole Love Pizza!
Our Rating: A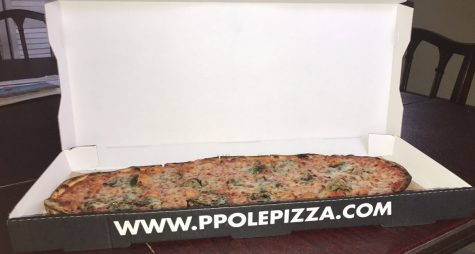 Conveniently located in the center of Miracle Mile, P.Pole Pizza offers their customers a chance to design their own personalized pies. The restaurant offers a variety of options for everyone to create the pizza of their dreams. As soon as you step inside, you feel the family-friendly ambiance that attracts people to this distinguished pizza place. Its location makes it quite attractive for hungry students who crave a deliciously cheesy meal after school.
At P.Pole Pizza, the menu is extremely easy to follow as there are only two items: cheese pizza or pizza with unlimited toppings. Although the menu is limited, there are many toppings and styles to choose from. Starting off with the dough, there are two available options: standard or chia infused. The sauces include tomato, spicy tomato, alfredo, pesto or barbecue sauce. A few of the toppings are fresh spinach, mozzarella cheese, vegan cheese, mushrooms, pineapple, bacon and sweet peppers. They also have toppings that can be added after the pizza is baked such as basil, arugula, olives and parmesan cheese. On top of the numerous options that P.Pole Pizza supplies their customers with, they also offer affordable prices for all– a cheese pizza is seven dollars and a pizza with unlimited toppings is nine dollars.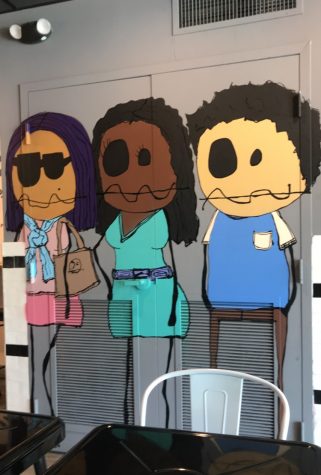 "P.Pole Pizza was a great experience, the pizza is of very high quality and I definitely will be going often," senior Eliza Beltran said.
Every item on the menu is fresh and of the highest quality; each bite is a perfect blend of flavors, creating one of the best pizzas in town. Even when ordering a simple combination, like spinach and cheese, there is no doubt that everyone will be satisfied with the product. The cheesiness of the pizza and the thinness of the crust make it the most enjoyable after-school snack or late lunch. Above all, P.Pole Pizza is also a vegan-friendly spot for every vegan craving a good slice of pizza that they can have while maintaining their diet.
"Although I am not vegan, I do like to try out the vegan options at P.Pole Pizza and they taste so good! It is just like having a regular pizza," sophomore Jaden Rosales said.
All in all, P.Pole Pizza is a popular spot to visit after class as its proximity to Gables is convenient for all students. The numerous toppings available provide customers with a wide range of options, guaranteeing that everyone will be satisfied with their meal. The atmosphere of Miracle Mile and the restaurant itself contribute to creating the perfect place to relieve stress and have a good time with friends or family. Do not miss out! Stop by and create your pizza at the place where the pizza is designed to satisfy all the "P.Pole!"