These Shoes Are Made For Walking
Across the United States, the most worn shoe brand is Nike, but here in the Cavalier Nation, our brand is Converse. When walking down the halls, more often than not, we notice that we all wear similar shoe brands.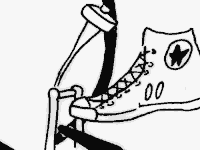 Converse
Back in the 1930's, Chuck Taylor was a basketball player who promoted a shoe with the All-Star logo. Now, at Gables, Chuck Taylor's shoes are everywhere. It doesn't matter if you're short or tall, you can still rock high tops and low tops. They come in all colors so there is no hassle regarding whether or not they match. The best part of Chuck Taylor All-Stars is that they are extremely comfortable. Looking around, most of the Converse sported on campus are dirty and worn out, but it just goes to show that no student is ready to part with their favorite shoes.
"I love my converse! I wear them every day to school. They look so classic yet they are a trend," sophomore Mercedes Debesa said.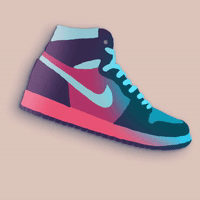 Nike
Sponsored by countless athletes, Nike is the most well-known shoe brand in the world. But you do not just see these shoes being worn by track stars and basketball players around campus. There is a vast collection of Nike shoes to choose from, but the most popular one in the school are Nike Air Force 1's. They are comfortable and sleek, with the Nike check serving as an immediate reference point to onlookers.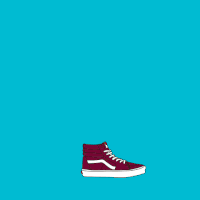 Vans
Vans put the retro in everyday life and comfort. The popular styles are Sk8-Hi, Checkerboard slip-on's and Old Skool. The owners of skateboards definitely own a pair of Vans.
"Vans has comfortable shoes, especially for skateboarding. It has good support and the grip helps," junior Timothy Lamb said.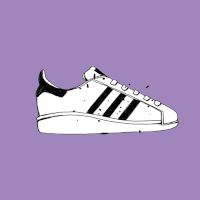 Adidas
Adidas is the least common shoe brand around Gables but is still one of the trendiest. Adidas's Stan Smith and Superstar collections are the most popular on campus. They are also the most well-kept shoes in the halls. Many students do not wear their pair to school and primarily wear them when they go out on the weekends.
When walking the halls, we rarely realize that we walk on name brands. The next time you walk the halls, put yourself in our school's shoes.