Lady Cavalier Softball: A Six-Year-Long Dynasty
Hang on for a minute...we're trying to find some more stories you might like.
As if five consecutive district titles wasn't enough.
Since the start of the 2014 spring season, the Lady Cavalier Softball team has arguably been one of the most, if not the most, consistently dominant team across all boys and girls sports teams in the district. Throughout this particular time span, they have demoralized their opponents on the field in their pursuit of a district title. Finding tremendous success in every year along way, the Lady Cavs have undeniably been a formidable opponent for their competition, and the 2019 spring season proved to be no different than previous trends.
Sporting an impressive record at 14 wins and 7 losses with a .667 winning percentage, the softball team was more than equipped with the tools necessary to confidently handle a high-stakes game with a Districts winning streak on the line and another trophy awaiting their possession.
Last week, on Apr. 29, the Lady Cavalier Softball team took on the Coral Park Lady Rams in their home field to battle for the district title. While the game was destined to be one of high intensity, that is not to say it was one of unfamiliarity. The pair of rivals have met on two other occasions throughout the regular season, both times resulting in a victory in favor of the Lady Cavs. However, contrary to what has been the norm throughout district games in the regular season, the Lady Rams have been the sole opponent to remain in the game through five full innings, as opposed to the typical three innings played against other rivals who were ultimately mercy-ruled before a full game could be completed.
"
We've put ourselves through tough situations on the field but we figured out a way to get out of it and win Districts. Now, we are chasing rings and hopefully make our way to States"
— senior Rebecca Rodriguez
There was not the slightest doubt in the minds of the softball team that the district title was theirs, and reasonably so. After dominating their opponents all year long and facing a familiar opponent in the championship, there was an abundance of confidence radiating from the girls in the clubhouse before and during the game. For the Lady Cavs, their mindset was not oriented towards victory; they wanted to do everything in their power to prevent Coral Park from going the distance yet again and playing five or more innings. Much to their delight, they did just that.
In a game started by pitching ace Sydney Pell, who was recently awarded with Athlete of the Week honors for striking out eight out of nine opposing batters, the Lady Cavs played a single-sided game highlighted by an offensive onslaught to ultimately result in a 15-0 victory in a four inning performance. While their display on the field is evident of a remarkable work ethic, the softball team attributes a significant amount of their success to their team chemistry and their ability to have fun on the field, enjoying the game as it is meant to be enjoyed.
"The team chemistry is great. We all get along very well and we were all pretty excited to win Districts for the sixth straight time," junior Sydney Pell said.
While the Lady Cavalier Softball team basks in the glory of their most recent victory, a bigger obstacle lies ahead of them, one that is far more intimidating than a mere district title. On Wednesday, May 8, the Lady Cavs will take on Krop in the regional quarterfinal as they return with a vengeance with eyes set on postseason play beyond Districts. Be sure to wish them luck as they look to advance further into the postseason and vie for a state championship

About the Contributors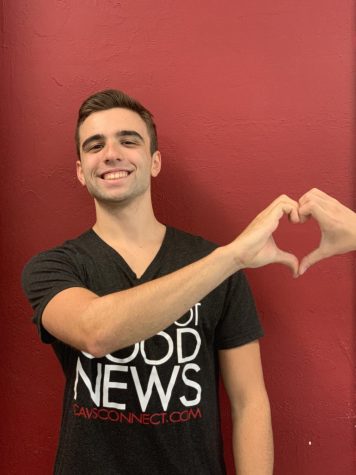 Daniel Toll, Co-Editor-in-Chief
Daniel "Danny" Toll, is a senior in the International Baccalaureate (IB) program at Coral Gables Senior High. In what will unfortunately be his last year...