Athletes of the Week: February Edition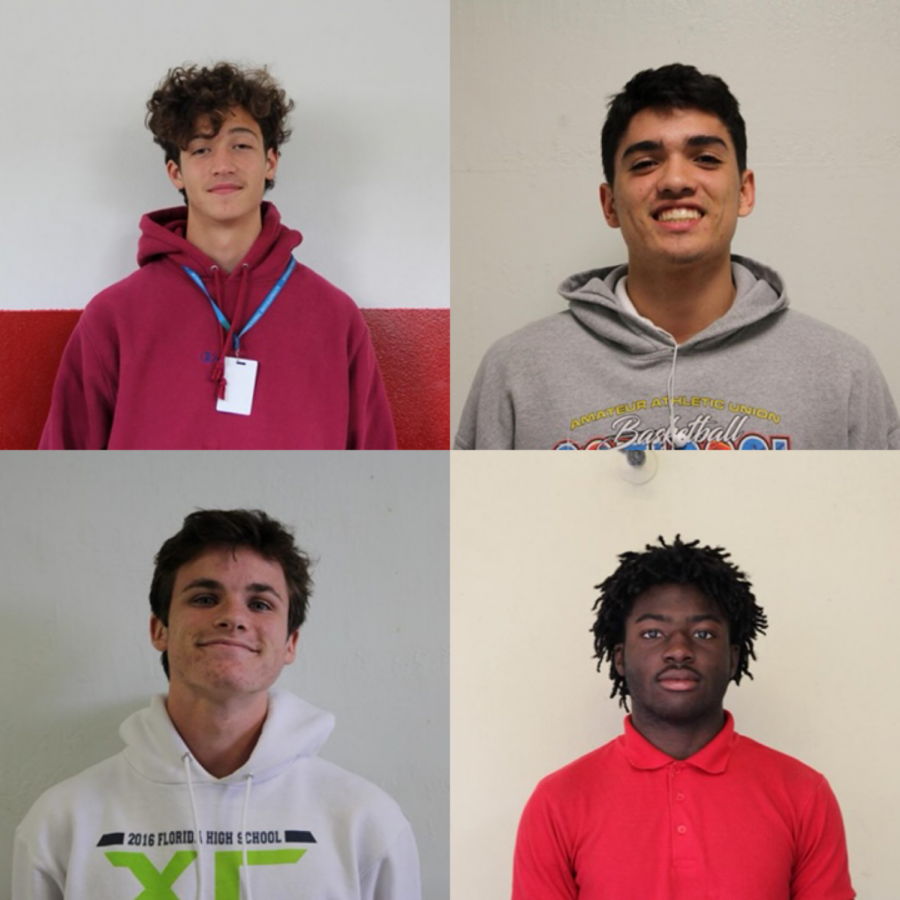 The month of February marks the ending of Cavalier winter sports, only to bring on the excitement that the wave of spring sports will bring to our school. However, among the numerous athletes that played throughout the winter season, a few have been recognized by Gables for their athletic achievements throughout the month of February. The following students below have, without a doubt, demonstrated an exemplary attitude toward their athletic performances, making an effort to not only surpass their personal goals but the expectations of their audience.
Week of Feb. 3 – 10: John-Mark Kellogg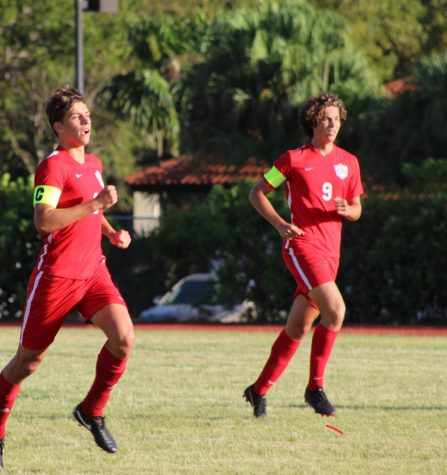 In a game against Miami Beach, senior John-Mark Kellogg assisted on the game-winning goal with 16.9 seconds left prior to the end of regulation. This helped the team move on to District Finals, and the goal was exceptionally important as it was the only goal of the game for the Cavs.
His love for soccer began when he was very young and although he was placed in a variety of sports, soccer was the one he enjoyed playing the most. In his final season as a Cav, Kellogg got to make the most of his passion for the game by being the co-captain of the Cavalier Boys Soccer team.
"My favorite memory of the season was the game against Miami High, where we came back from losing 1-0 and ended up winning 2-1, with both goals coming in the last five minutes," senior John-Mark Kellogg said.
Balancing sports with his academics is very difficult considering he is in the International Baccalaureate program and for this reason, Kellogg believes it is important to be disciplined and take advantage of any free time he has. As of right now, he has not decided on a college or a major but has received a few options to continue playing soccer at the collegiate level.
Week of Feb. 10 – 17: Romulo Delgado-Gonzalez 
Freshman Romulo Delgado-Gonzalez tallied an impressive stat line of 13 points, 5 rebounds and 3 assists against the Norland Vikings to earn him the title of Athlete of the Week. Although he had no plans to begin playing basketball as a child, his passion for the sport began to grow tremendously throughout his middle school years.  Since then, he was inspired to join the basketball team as a freshman. As it is his first year of high school, Gonzalez does not have a clear idea of what the future holds for him in terms of his basketball career, but he would ideally like to major in business in college.
Week of Feb. 17 – 24: Colin Wilson
During the Louie Bing Invitational, junior Colin Wilson placed first in the 3200 meters run with a time of 9:50 and second place in the 1600 meter run. Despite his already impressive performances, Wilson's goals for this season are to break 4:20 in the 1600 and a 9:20 in the 3200. While Wilson is never one to shy from his passion for running, he acknowledges the struggle associated with maintaining fitness, athleticism and endurance on the track.
"My favorite part of being on the team is having a bunch of guys to be exhausted with instead of just working out alone," junior Colin Wilson said.
. While sports take up a lot of his time, Wilson has a good balance between athletics and academics, trying to maintain high grades in his classes and getting his work done as soon as possible. With senior year approaching, Wilson looks forward to being able to run in college at any school that will grant him the opportunity.
Week of Feb. 24 – Mar. 3: Fashawn Renejuste
Senior Fashawn Renejuste began wrestling as an eighth-grader in hopes of finding a one-to-one contact sport that he would like. Due to his hard work, he received Athlete of the Week after he won the 126 lbs District Championship, which allowed him to advance to Regionals.
Renejuste has made an effort to practice harder than ever to put Gables on the map by trying to achieve his goal of winning state championships. To do so,  he trains on a daily basis to strengthen his skills and to gain a competitive edge over other competing schools.  To Renejuste, wrestling was at first seen as a way to release his anger in a more productive and useful manner, but since his joining of the wrestling team, his passion for the sport has grown remarkably. However, when the wrestling season is off, he is also part of the varsity Cavalier Football team. Unlike most, Renejuste has taken initiative to find other hobbies to express himself creatively, doing everything he can to focus on what truly matters to him as he enters his last year of high school.
---
All of the aforementioned student-athletes have worked very hard to stand out and be recognized as Athletes of the Week. Gables is proud of all of their accomplishments and is anxiously waiting to see what's in store for them. Between classes, extracurricular activities and sports, these student-athletes have managed to keep a healthy balance of their time and have paved the way for their certainly bright futures.
About the Contributors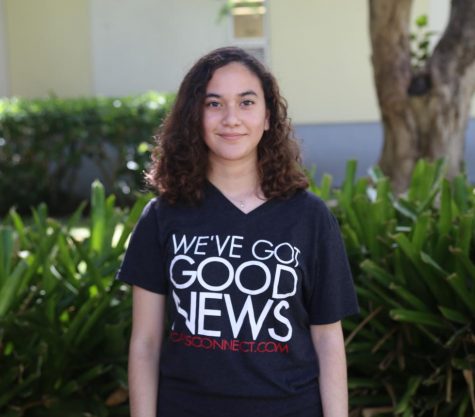 Jefrany D'catry, Staff Writer
Jefrany D'Catry is a junior in the International Baccalaureate (IB) program and is very excited to be joining CavsConnect as a staff writer. Feeling slightly...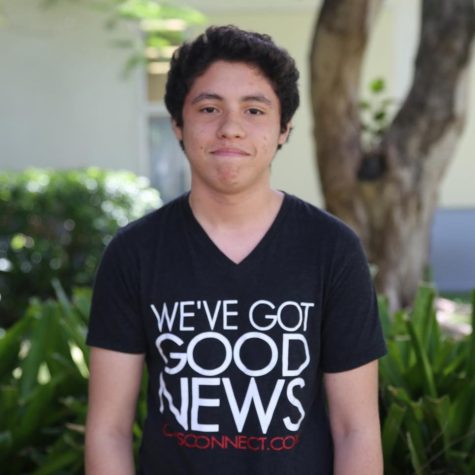 Miguel Lemus, Staff Writer
Miguel Lemus is a junior in the International Baccalaureate (IB) program at Coral Gables High School.  Lemus is excited to see what the school year will...