Kyler Murray: Baseball, Football, or Both?
One of the biggest names circulating around the athletic world at the moment is Kyler Murray, the pride of the Oklahoma Sooners' football and baseball programs, and a soon-to-be professional athlete. Murray has made headlines recently due to his conflict over picking between pursuing a career in professional baseball through the MLB, or a career in football through the NFL. The top prospect was the subject of enthusiasm due to his outstanding performance this past year, winning various awards and trophies, along with leading both his football and baseball teams to successful seasons.
Murray's legacy began at Allen High School, in the home town he grew up and where his potential was first recognized. Playing for Allen, Murray was the star quarterback as well as a star baseball player, starting his sophomore year and continuing on through the end of his senior year. He never lost a football game, finishing 42-0 at the end of 2014, while carrying his team to three straight state title victories. In baseball, Murray played as an infielder, usually at second base. However, his team didn't have quite the same dominant success as it did in football. Regardless,  leaving his senior year, Murray was one of the top MLB prospects of 2015. As a result of his on-field performance in both sports, Murray was named an Under-Armour All-American player in two sports, becoming the first athlete to do so.
"As a high-school athlete, Murray really was a standout player, and after seeing the success he had even in high school, it was pretty easy to anticipate him having success once he finally had the opportunity in college," junior Janelle Lora said.
As Murray finished high school, he was a nationally ranked 5-star quarterback and would end up signing with Texas A&M to play both football and baseball. At A&M, Murray fought for the job as starting QB with teammate Kyle Allen, from whom he took the job after the team lost two straight during the 2015 season. Upon receiving the start, Murray exploded onto the stage, setting records left and right, until finally he decided to transfer to the University of Oklahoma at the end of the 2015 season. Sitting out during his sophomore season as per NCAA rules for transfer players, and playing behind now NFL quarterback Baker Mayfield during his junior year, Murray finally re-entered the scene in 2018.
"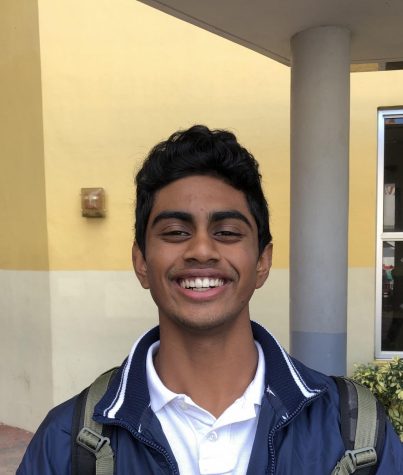 It's definitely exciting to see what Murray will do in the future. I personally hope he follows a career in football because I'd like to see what he can do in the NFL
— senior Fresiano Correia
During that time, Kyler also played left field for the Sooners, and, despite his numbers not soaring through the roof, the Oakland Athletics decided to take Murray as the ninth pick in last year's MLB draft. Murray agreed to a deal with the A's, but in recent weeks this has come into conflict with his passion to pursue a career in football. In his senior year as quarterback, Murray threw for over 3,500 yards and 37 touchdowns, while at the same time receiving the Heisman Trophy award, Big 12 Offensive Player of the Year award, and First Team All-American Honors.
With such a successful season under his belt, Murray has decided to declare his spot in the NFL draft as one of the top prospective quarterbacks this year, and a likely first-round draft pick. However, this jeopardizes the multi-million dollar deal Murray made with the A's, as Murray will likely only play one sport. The option is open for him to attempt to play both professional sports, as several players have done so in the past, yet many believe Kyler will stick to football alone. Regardless of speculation though, only time will tell what this rising star will do.