Athlete of the Week: Amy Ransom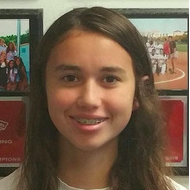 WJunior Amy Ransom helped lead the lady Cavalier soccer team to many victories this past week. She scored four goals and assisted on seven more. Ransom's good numbers helped the soccer team crush Miami High 8-0, tie Killian 2-2 and defeat Southwest 5-2.
"[Being athlete of the week] makes me feel good about myself and makes me want to play soccer with even more happiness and confidence," Ransom said.
Ever since she was about 8, Ransom has been playing soccer. She started playing because her older brother also played. However, while Ransom's brother decided to switch to baseball, she decided to stick with soccer and has played ever since.
"I think my favorite part [about soccer] is going up against people, one-on-one, and deciding whatever move I want to use to get by them. I also love the camaraderie of the high school team specifically. I get to laugh and have fun and hang out with friends casually when I play high school soccer," Ransom said.
Currently playing club soccer for the Pinecrest Premier, Ransom has a lot on her plate, but manages to easily balance it all out. In the future, Ransom hopes to be able to play soccer in college. Currently, she has been emailing many division 3 schools who will be looking at her performances in upcoming tournaments. No matter what school she ends up at, you can catch her playing soccer for that team.
About the Contributor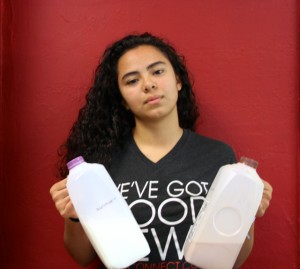 Kelsy Pacheco, Sports Editor
Kelsy Pacheco is a junior in the IB program at Coral Gables and cannot wait to see what this year awaits. She is happy to once again join the CavsConnect...