Athlete of the Week: Cathryn Cordes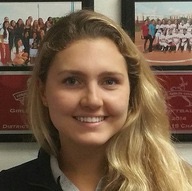 This athlete of the week, senior Cathryn Cordes, led her team to victory at the swim meet against Valera and Southwest. She was a part of the first place freestyle and medley relay teams and came in first place for the 100-meter fly. Swimming for Gables since her freshman year, Cordes is now captain and leading the team to many successes.
"It's a lot of work, organizing the team and making line-ups for the meets. But it's also tons of fun because it's something that I have been doing for so long, and to finally be able to be captain is very rewarding," Cordes said.
Cordes started swimming at the age of 8, and has since been in love with the sport. Since her mom swam all the way up until college, she wanted Cordes to try it out as well. At first, she was a bit hesitant, but she eventually found friends and started to enjoy the sport and has loved it ever since. Outside of school, she swims for Miami Swimming, located at Ransom, and enjoys running and anything beach related from wake boarding to snorkeling.
"I hope that we can really come together as a team, being that we are a much smaller group this year and really get to know each other better. At our meets it's the best feeling watching everyone cheer on one another even if they don't really know them," said Cordes.
This year, Cordes hopes to be able to lead the team to a great year by making it to districts and, like last year, states. She hopes to keep the undefeated streak that the team has been able to uphold for the past two years.
About the Contributor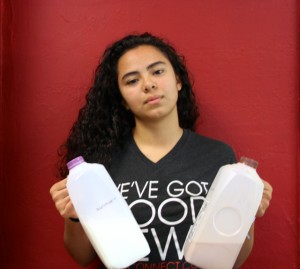 Kelsy Pacheco, Sports Editor
Kelsy Pacheco is a junior in the IB program at Coral Gables and cannot wait to see what this year awaits. She is happy to once again join the CavsConnect...