Octavio Castro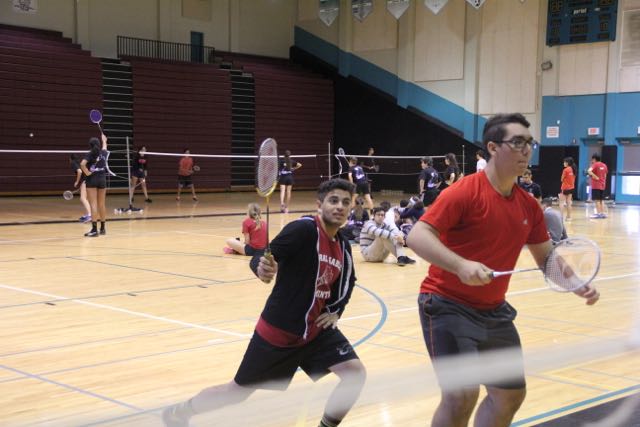 An accomplished and involved senior, Octavio Castro has done a lot in his four years at Gables. With so may things under his belt, this senior hopes to accomplish more in his future.
Castro has been playing badminton ever since his freshman year at Gables. He heard about the sport from his friends, and later one of the them eventually pushed him to join. Even though he did not get to play his first year, he still kept with the sport and played his sophomore year.
"My friends Marcello and Julianna were on the team, so that's how I heard about badminton. Karis, an old player, then pushed me to join when I was a freshman. I didn't play a game until my sophomore year," Castro said.
Not only is Castro apart of badminton, but he is also a member of NHS, NEHS, and highlights. To add to his list of accomplishments, Castro is also a part of the International Baccalaureate program.
One of the requirements of the program is for each student to do a CAS (community, action, service) project. For Castro's project, he had a German culture workshop for first year students. Working along with Sofia Toche, he taught the students basic facts, customs and traditions of the German culture including food, art and major holidays.
"I took German for 6 years, and I realized how important knowing about the culture was to learning the language itself, so I wanted to share that with first year students," Castro said.
Castro applied to many colleges including Hamilton, Franklin and Marshall, and Oglethorpe University, but will be attending Bowdin College in the Fall. Castro is currently planning on majoring in biology, with a pre-med focus, but believes that that might change as he visits the college.
About the Photographer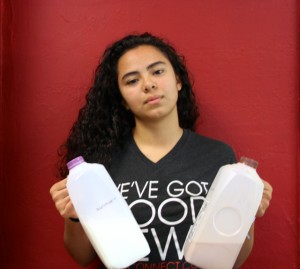 Kelsy Pacheco, Sports Editor
Kelsy Pacheco is a junior in the IB program at Coral Gables and cannot wait to see what this year awaits. She is happy to once again join the CavsConnect...