Athlete of the Week: Meghan Ballard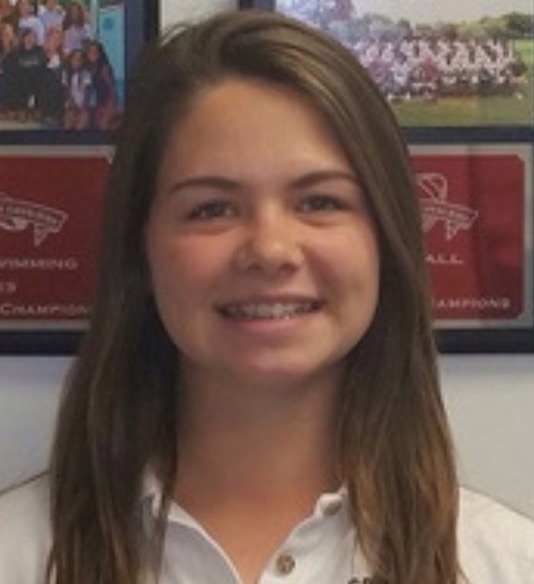 Already well into the season, the Lady Cavaliers Softball team has managed a good impression on rival teams as it had 3 wins to 1 loss for the week. Much of this is owed to athlete of the week Meghan Ballard. She assisted with 7 RBI's to help lead her team to what was a victorious week.
Ballard began to play softball at the beginning of middle school as a means of carrying on a family tradition – one that she put on hold after seventh grade until she decided that it was time to begin again her sophomore year.
"My whole family has played baseball and softball, so I figured I would continue that. Turns out I love it," Ballard said.
After two years of not playing, Ballard's decision to return to softball could not have been better timed. Softball has given her something to work towards that she is passionate about, as well as introduced her to some of the most important people in her life.
"Besides my love for the game, I wanted to continue to represent Gables because it's the only school that I've really felt at home. My team is like my family, so I love being with them every day," Ballard said.
As a senior playing on the team for the last time, Ballard wants to help her team make a lasting impression for years to come. Her expectations for the team in the future are high; she hopes they will not only make it to district finals, but to regionals too.
"
We have the ability to accomplish so much as long as we play every game wanting to make the diving catch and wanting to rip the ball over the fence. Once we have that mentality, nothing can stop us.
— Meghan Ballard
Ballard hopes she will be able to continue to play softball after high school. Her goal is to qualify for the University of Florida's softball team at tryouts this fall, with the with the hope of attending and playing for UF's softball team.
"Hopefully I'll be able to continue to play after I graduate. I'm actually going to UF in the fall and try for their team, but if that doesn't work out then I'll try the UF club team," Ballard said.
After three years of representing Gables on the field, Ballard's position on the team is slowly coming to an end as she nears her high school graduation. But her team could not be more grateful for her contributions over the years. Catch Ballard at the Lady Cavaliers' next softball game on Thursday, March 19 at 3:30 p.m. as they take on Braddock on our campus.