How to Personalize Your Laptop
As we live in a society where technology plays a major role in our lives, it is a great idea to find ways to personalize our belongings.  Laptops especially are an essential part of life on campus, as they help us complete any assignments and give access to communication with teachers and other students. Thus, here are a few ways to personalize and accessorize your laptop!
1. Laptop Covers/Cases
The easiest way to decorate your laptop is by simply adding a case on it. They come in many different colors and designs to choose from. Not only will it add vibrancy to the outside of the laptop, but it will also provide protection from any harm that could come to your computer.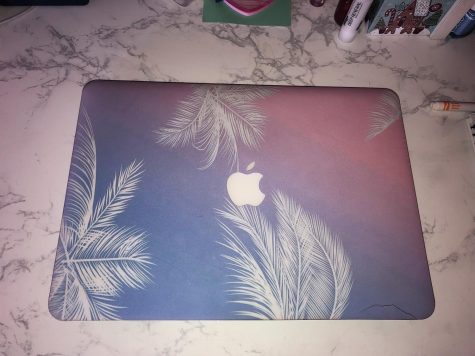 2. Stickers
A very popular way to customize your laptop is by adding stickers that you like and highlight things about you. Sometimes it is easy to tell what a person is like and what they are interested in just by looking at the stickers on their laptop.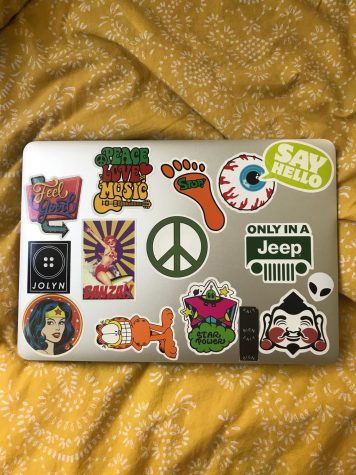 "I love adding a new sticker every time to my laptop because it allows me to express myself through them and make it more my own," sophomore Isa Villarroel said.
3. Desktop Wallpaper
Another way to personalize your laptop internally is by changing the desktop wallpaper to something you like to see regularly. It is an easy way to tell your laptop apart from others' and to express your interests through your background.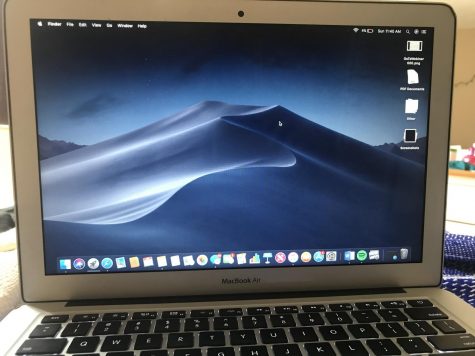 4. Screen Saver
The screen saver is different from the desktop wallpaper as it is what comes up on the screen when it is in sleep mode. Although there are a few default options to choose from, you can also put together your own screen saver of pictures with friends and family or just about anything you want. This is a great way to customize your laptop and it is free!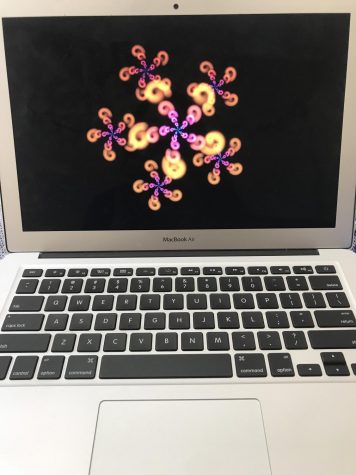 5. Keyboard Covers
Keyboard covers are a cute and simple way to add a little touch to the dull black color of your keyboard. Along with that, they also offer protection to the keys as many laptop users find themselves with broken keys after much use.
"I have three different colored keyboard covers because they add a nice touch to the bland inside of the laptop and also ensures that my keyboard stays in top shape," senior Carmen Pelegrino said.
There are many ways to personalize your laptop including these and many more. It is a great and exciting way to make your new and useful technology truly yours. Start planning beforehand the color you want each accessory to be and envision all your favorite stickers on there!