All That October Has to Offer!
Besides being the month of Halloween, October has a lot to offer. Limited edition Pillsbury halloween cookies, Pumpkin Spice Lattes at Starbucks and fall clothing are seen all around as October rolls around.
Pillsbury Halloween cookies are a reminder of the upcoming October holiday. These cookies can be eaten in many different ways, from adding frosting and sprinkles to even making cookie sandwiches! Hunting these cookies down may be a mission, but the hunt is all worth it at the end when you're able to finally enjoy the one of a kind cookies.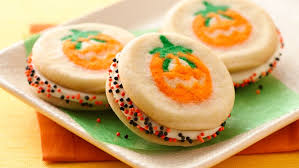 "There's something really fun and genuine about these tacky, sugary filled cookies! The cute design adds to the fun and innocence of Halloween, and they serve two purposes: besides being food, they also provide a bonding experience with your friends," senior Christie Serio said.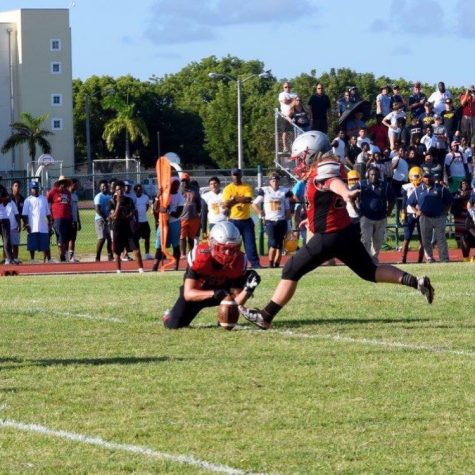 Fall Sports are especially big in high school, and around October they are all the rage! Sports played this season include baseball, bowling, cross hockey, fencing, soccer, swimming, tennis, volleyball and wrestling. These sports bring all types of people together and are some of the greatest past times to watch.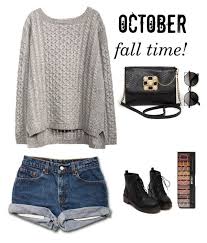 Fall Clothing! As fall rolls in, clothing lines start to release warm clothing as the weather begins to change. Adapting to the change in climate calls for changing clothing items from light free flowing clothing to warmer more fitted shirts and sweaters. Sweaters, scarves, and hats become recurring clothing items, and darker colors, like black, gray, burgundy and brown are used more often. The change in temperature makes the season much more enjoyable.
"I love the month of October because I love wearing sweaters and hoodies all the time during the fall. I like the pumpkin spice frappes at Starbucks and I also enjoy October because of Halloween," freshman Nataly Toledo said.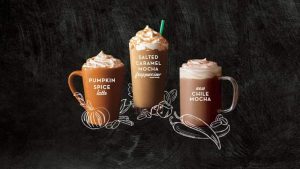 The Starbucks Pumpkin Spice Latte is back! These specialty drinks from Starbucks only come around once a year: Pumpkin Spice Latte, Salted Caramel Mocha, and the arrival of the Chile Mocha were debuted this month and their return was celebrated by people all over. Hurry to Starbucks quick and get one of your favorite limited time drinks!
As one of the "spookier" months, October is definitely a favorite amongst kids and teens. But more importantly, the month of October is also Breast Cancer Awareness Month! So wear pink during the upcoming month.