How to Dress Yourself: 2016 Edition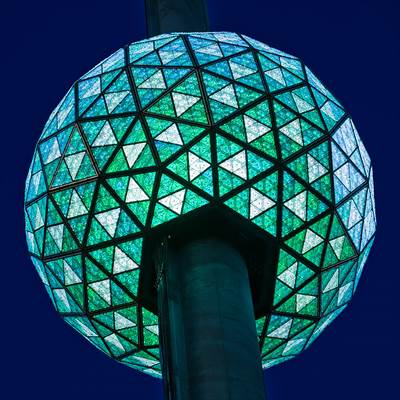 The sun finally set on 2015, to much relief and applause. As the year drew to a close, celebrations across the Gregorian calendar-following world erupted with a fervor and zeal matched in magnitude only by the drive of Black Friday shoppers or the tenacity of an AP Calculus student during the Free-Response Question (FRQ), and have continued well into the new year. Attendees of such fêtes typically endeavored (and still endeavor) to dress their best and, tacitly, transcend everyone else present. To ensure somebody essaying to promote their aesthetic doesn't outshine your dressing game, simply take the advice below.
1. Loafers of some kind are a must. Particularly speaking, a pair of topsiders is an excellent beginning to any outfit. Not only are they made in a profusion of different colors, topsiders always add a classic touch to whatever clothes one may be wearing. Their quiet elegance, in tandem with a sort of intrinsic hardiness, make them the ideal shoe for the vast majority of semiformal outfits. However, should you not have a pair of topsiders on hand, a splendid alternative is a pair of burgundy penny loafers, which, along with a heightened degree of formality, positively exude a distinct brand of refined éclat.
"[Topsiders are] honestly a classic and come in different styles, which allows you to mix and match and make it work with any outfit…it actually works with a nice dress shirt," Senior Class Secretary Gisselle Gonzalez said.
2. Always mind the temperature outside. This will largely determine the style of dress appropriate for the party being graced by your society. Since, for instance, Dade County has experienced a cold front in spite of El Niño and increased carbon dioxide/methane emissions, it would be rather imprudent to leave home wearing a thin polo and Chubbies. This is, however, common sense. CavsConnect is not responsible for any contractions of frostbite stemming from poor dressing choices.
3. Panache, panache, panache. It is your job, as a newly-baptized fashion aficionado, to absolutely outshine everyone else around you. Do so by picking out an appropriately chic color scheme, but take care to exclude gold of any persuasion; gold is gaudy, clichéd, and frankly inferior to, say, any other color besides chartreuse or bistre. The rules governing the matching of clothing colors are quite simple: belts and shoes must be the same color, as must jackets and slacks (unless one is wearing a blazer, in which case the slacks may contrast). Color, and color schemes, will continue to be stressed throughout this article, because their importance cannot be understated.
4. Oxford shirts are your friend. Weather permitting, short-sleeved Oxford shirts have the potential to be an excellent centerpiece to any outfit, but long-sleeved variations are the best for use with jackets or blazers. Oxford shirts also have the potential to define the entirety of one's "look", and can do so with even the slightest variation in color. The basic Oxford shirt is usually white, which, while slightly hackneyed, can still complete a successful semiformal outfit, but in order to really shock others, go with a rendition of the classic shirt in lavender grey or pale pink! However, take care not to go overboard and select an overly garish color, because it will absolutely obliterate the subtlety generally prescribed by traditionally semiformal attire. (Nota bene: contrary to popular conception, pink is neither emasculating nor a "girl color", and those who believe otherwise are simply not suited for true haute couture.)
"An Oxford shirt is essential in building a semi-formal outfit! Specifically, a white or light-colored [Oxford shirt]…implies subtlety, minimalism, and conservative dress. Maybe you can add some color with a light blue, or a simple striped pattern, but don't wear any thing too flashy (i.e. the deep reds…or bright greens you may see at many "semi-formal" events like Quinceañeras—these are horrendous deviations from dress code)," FBLA President Joseph Villafañé said.
5. Complete your outfit with a well-designed tie. While inessential, ties have the potential to act as a metaphorical "cherry on top" to many a semiformal ensemble. It is, nonetheless, absolutely imperative that the selected tie not be overly "busy". Such a concept of "busy" is very fluid, but a general rule of thumb is ties that have extremely ornate, slightly distracting patterns typically fall under this category and are to be avoided. Striped ties are generally regarded as chic (due to their employment of minimalism in tandem with contrasting di/tri/tetrachromatism), and solid-color ties, "comme ci, comme ça," but the most important attribute of either must be their conformity in respect to the rest of the outfit. There must be a stark dichotomy between the color(s) of the tie and the colors of the jacket and the shirt, or else the tie begins to blend in with the rest of the outfit and, therefore, ruin the intended effect.
"Now, a tie is how you can get that pop of color and really complete the look. Since it is the holidays, you can even go for a more festive pattern, but the key to classy and semiformal attire is simplicity. Try on that red tie, or wear that navy blue with white polka-dots!" Villafañé said.
2015 was very forthcoming with reasons to commemorate its terminus. Some loved, some lost, and some rushed to their computers on Cyber Monday to take advantage of the dramatic price reductions and order their ostentatious New Year's party outfit. It now becomes your prerogative to put the last group of people in their places and finesse your way to the top of the social stratosphere using the information that you gleaned from this article. Hopefully, such information will stick with you through all walks of life, as it won't cease being applicable for the foreseeable future, and aid you in making the best impression on those important enough to impress. Bonne chance!
Leave a Comment
Your donation will support the student journalists of Coral Gables Senior High School. Your contribution will help us cover our annual website hosting costs.
About the Contributor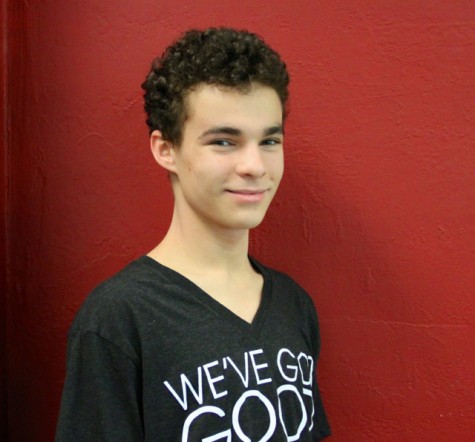 Howard Senior, Copy Editor
Howard Senior is a senior in the International Baccalaureate Academy. His effervescent personality and knack for finding grammatical errors compensate...