The Willow Oil Project in Alaska Endangers the Wellbeing of Natives and the Environment
A proposed oil project on American territory, Willow has grown to be the largest. It is anticipated to have a substantial impact on animal migration patterns, threaten the health of nearby populations and significantly alter the climate; it will also contribute to habitat loss. President Joe Biden's administration recently approved the Willow oil drilling project in Alaska, a move that revolted environmentalists.
"The Biden Administration's approval of the Willow Project is extremely hypocritical. A large part of the administration platform is working towards a more environmental future, and yet approving such a plan goes against what they supposedly stand for. I think they are betraying their promises to their voters by going through with this," junior Ava Volman said.
The administration's assessments estimates that the amount of oil will hold up 600 million barrels of oil in the region. This amount of oil will produce 9.2 metric tons of carbon pollution annually, contributing to the planet's continued global warming. ConocoPhillips, the energy-based corporation that has also been drilling for oil and gas in Alaska for many years, claims that it will be able to bring in $8 to $17 billion in additional tax income for the federal government. The company's emphasis on monetary gains leads to a disregard for the project's potential environmental effects.
Significantly influenced by its financial implications, carbon emissions might cost close to $19.8 billion. Around 70% of the households in Alaska rely on subsistence food sources as a major component of their diet; the project is therefore anticipated to disrupt these sources.
Moreover, emissions of greenhouse gases will negatively impact wildlife and Alaska Native resources. The cost of replacing them could approach $20,000 per home as a result of this hazard. Advocates of Willow have asserted that the creation of the project would result in better-paying local jobs. However, just 1% of people living on Alaska's North Slope are qualified to work in the oil and gas sector. Typically, skilled personnel are hired from outside the region, such as construction workers and specialist artisans.
"This project will provide thousands of jobs for local Alaskans and will help decrease unemployment rates in the region. It should be also lowering gas prices as the U.S will now have more local sources for oil instead of relying on other countries. However, I think it is obviously very difficult to overlook the disastrous effects this will have on the environment. It just seems like a step in the wrong direction and a hypocritical move on behalf of President Biden," senior James Montejo said.
Climate activists have presented the harmful effects that the Willow Project can have on the environment with the support of the Biden administration. It is anticipated to have a significant impact on animal migration patterns, threaten the health of nearby communities and tremendously alters the climate. It disturbs normal animal patterns and behaviors, create noise and light pollution and expose wildlife to dangerous, often life-threatening contaminants from oil spills and other toxic pollutants. The initiative neglects to take into account how the extra oil and gas production may affect nearby animals like polar bears. 
"Biden should have never approved this project. It is affecting people, their homes, animals, and especially the climate. It is not necessary to use the reserve when we can use new technology to fix the problem," senior Marisol Morales said.
Arctic birds and other creatures have habitats close to the project's location. As oil development grows around it, reoccurring problems start to appear such as wildlife migration. Making the area a center for oil production could hinder attempts to switch to cleaner energy sources and maintain a healthy planet. 
The Biden administration's choice has a severe impact on Alaskan native villages on the North Slope. It is crucial to understand how the Willow Project negatively affects people, animals and the environment everywhere, not only in Alaska. The Willow Project's damaging results, as opposed to its beneficial ones, should prompt the Biden administration to retract its approval of it right away.
Leave a Comment
Your donation will support the student journalists of Coral Gables Senior High School. Your contribution will help us cover our annual website hosting costs.
About the Contributors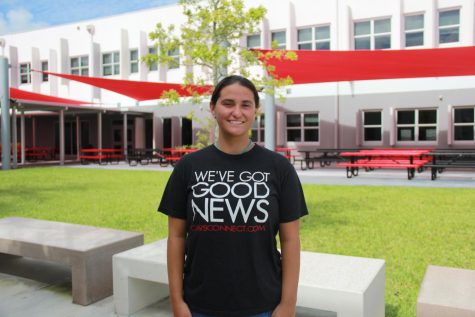 Jacqueline Rodero, CavsConnect Staff Writer
Jacqueline Rodero is a senior in the International Baccalaureate program. This is her second year as a CavsConnect staff writer. As she closes her time...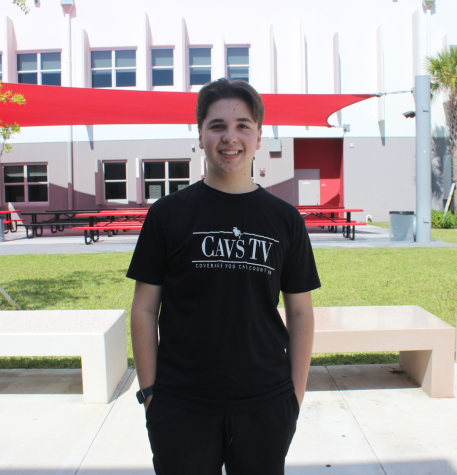 Anthony Abrahantes, CavsTV Managing Editor
Anthony Abrahantes is a senior in the International Baccalaureate program. Born in Miami, Anthony is the middle child in his family. This will be his third...