Is Now the Time to Reopen Florida's Beaches?
On April 17, Florida Governor Ron DeSantis began reopening beaches and parks in Jacksonville as more states have decided to loosen restrictions enforced during this pandemic. DeSantis stated that Florida municipalities have the authority to open up its beaches as long as people practiced social distancing and respected certain restrictions. Even though our curve continues to rise, many people continue to disobey the rules of self-quarantine and social distancing. Many residents manage to leave their homes without face masks nor gloves when entering public places such as grocery stores, pharmacies and work. The lack of safety precautions can result in the continuous spread of the virus. Therefore, beaches in Florida should remain closed because of our daily increasing number of cases and the lack of adherence to the necessary safety procedures.
"In my opinion, beaches should not be open because overpopulated areas such as Miami are going to get extremely crowded and continue to receive cases of people infected with the coronavirus. At a beach anyone can easily get infected," sophomore Oscar Leyva said.
As many of us are aware, Florida's beauty and optimal weather attract tourists from all over the country and the world. Since the beginning of March, the state has reached a total of approximately 29 thousand cases and one thousand deaths. The exponential rise that the state has indicates that the pandemic is still an imminent threat. In order for Florida to once again become a tourist destination, beaches must stay closed until a full evaluation of the situation can take place. By reopening beaches during this critical point in time, the frequency of physical contact will increase, thus increasing the rate of infection in the state.
"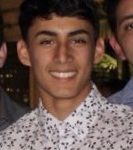 To be honest, as the number of cases keeps rising I think beaches should remain closed. Until this day, not everyone is practicing social distancing which is one of the easiest ways of not spreading the disease"
— sophomore Chris Rico
Furthermore, as COVID-19 cases rise, many people are not respecting nor following the rules of social distancing or maintaining safety precautions. When practicing social distancing out in public, you are protecting yourself and others from being infected by this virus. If precautions are not respected and taken, many people are at a higher risk of obtaining the virus. When going out in public, it is recommended to wear a face mask and gloves to prevent coming in contact with the virus. However, most people at beaches like to socialize, which can eventually lead to crowded beaches. If the reopening of beaches is implemented, beaches will become a congregation point for the virus to continue spreading. Thus, opening public beaches at this point of the pandemic should not be an option as the necessary safety precautions cannot be conducted by residents.
"In my opinion, beaches should be the last thing to open because we love the sun and we are all going to storm the beaches and it's not going to end well," sophomore Mark Snyder said.
On the contrary, people had argued that having the beaches closed interrupted their lucky chances of getting fresh air and freedom during these uncertain times. Residents living near the beaches view the closure as torture because of their inability to take a swim or catch some sun. Although it may be challenging to maintain one's social life and regular routines, we can take advantage of going out for a walk, run and remaining productive at home.
As the number of cases rises across the United States, it is simply irrational to reopen beaches across Florida. Beaches attract crowds of people year-round, yet during the Coronavirus pandemic, a setting like this is a hub for new cases to form. It is very difficult to remain indoors for many, considering daily routine has been halted completely for an undecided amount of time but those routines are not more valuable than the lives of those at risk. Other states have enforced the importance of the closing of nonessential areas, therefore Florida should not rebel against these restrictions considering the pandemic is far from over. In order to keep oneself and others safe, it is vital to continue on self-quarantine, social distancing and going out only when necessary.