Boring Company Got Exciting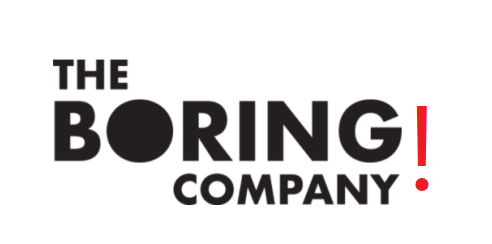 Last week Elon Musk, CEO of companies that will revolutionize the future, like SpaceX and Tesla, unveiled plans for his newest company, The Boring Company (TBC). His original plan was to build subterranean tunnels through the busy hearts of metropolises with traffic problems, like Los Angeles, Washington D.C. and Chicago, to provide additional traffic lanes and reduce congestion on their busiest roads. However, in a recent Q & A panel, Musk announced plans to make the underground tunnels primarily for pedestrians and public transportation instead of the originally intended simple underground roads for cars. This is a great idea, and although it will likely cause more delays and make the entire enterprise cost more, it will be worth it in the end. In a society where people are almost expected to have cars, depending on where they live, mass transportation is often seen as the best alternative, but is still usually slow and dirty. The new system would provide a faster, cleaner system than the existing forms of mass transportation.
"The idea of putting tunnels underground to reduce traffic is a great idea. Why haven't any cities already done it?" sophomore David Delgado said.
To begin, according to City Lab, only 35 percent of people in large cities use cars as their main method of transportation. So, with only 35 percent of people using cars, why make the project a road? Instead of this, TBC revealed plans to institute a system of future buses, similar in concept to a subway, but instead of a few large stations, many small stations. Each bus will pick people up above ground, and then descend underground to take people to their destinations. Each will carry eight to twelve people and will (hopefully) look like the image above. This likely came as a result of Elon Musk being criticized for his comments on how unpleasant it is to take public transportation. Regardless, this is an overall improvement to urban transportation. It provides a quick and cheap method of travel, and if nothing else, will simply provide more options for choosing to get someplace. Plus, there is always the novelty of getting into a future bus and then zipping around underground at more than 100 miles per hour.
Some of TBC's greatest criticisms stem from their apparent desires to put the needs of the less wealthy over the needs of the more fortunate. Their announced plan to make the tunnels primarily for the use by people without cars was not received well, especially by car owners, whose primary mode of transportation would be taking a seat on the back burner. However, it has been clarified that the system is not to be exclusively for people without cars and in fact will accommodate a large number of cars in proportion to the other things the system will support. Because of this, TBC is a company that is both useful as well as caring to their customers.
"It's a good idea to give pedestrians priority since the majority of the infrastructure in the United States when it comes to transportation is already geared to helping motor vehicles and doesn't take pedestrians into account nearly as much as motor vehicles," freshman Miguel De La O said.
While the criticisms might have been insensitive, they have clearly helped move TBC in the right direction. The new system would appeal to a larger group of people, those who don't own cars and live in cities such as New York City and Boston, where the current methods of transportation, while functional and reliable, could be improved. On his Twitter account, Musk said that TBC's new system "will still transport cars, but only after all personalized mass transit needs are met. It's a matter of courtesy and fairness. If someone can't afford a car, they should go first." This is a great business plan, as the idea that people should be helped based on how much they need help is a philosophy that holds great value in today's society.
About the Contributor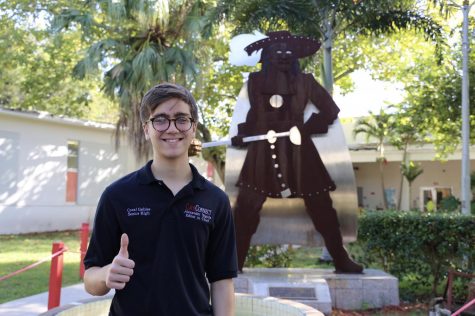 Alexander Yagoda, Co-Editor-in-Chief
Alexander Yagoda is a senior in the International Baccalaureate (IB) program at Coral Gables Senior High School and is excited to start his fourth year...