As the school year progresses, the students of Coral Gables Senior High School gathered together in the gymnasium to put forth an annual showcase of all the clubs and organizations available to them. On Sept. 19, 31 clubs set up booths to provide students with valuable information about their purpose, joining process and future activities. With a vast selection of clubs to choose from, Cavaliers from all grade levels were able to participate during first and second lunch.
"Not only do we have many clubs that are offered but we also are one of the few schools in the county where the students run everything, and it's kind of neat to watch that. That doesn't happen at other schools," Mr. Eric Molina said.
Gables' clubs work to a significant asset to the student body of Gables, offering Cavaliers the opportunity to gain community service hours, develop new skills, take part in fun-filled activities and forge lasting friendships. Clubs at Gables organize meetings, fundraisers and community service opportunities with a heavy emphasis on promoting a wide range of goals.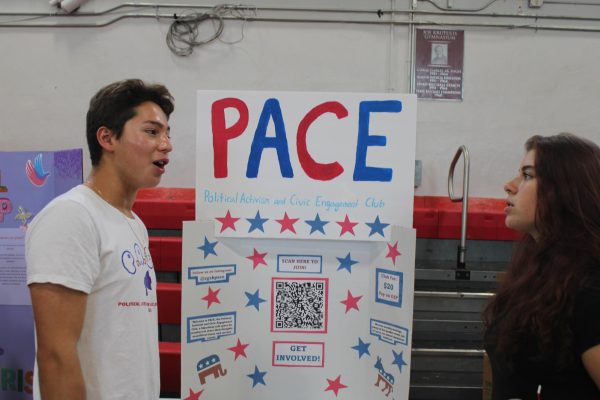 Political Activism and Civic Engagement Club 
PACE provides high school students with an opportunity to get involved in politics and government actions despite not being of voting age. Through the club, students can engage in various events aimed to provide younger generations of leaders to making an impact on their world, through political action. PACE's most popular event, Politicare, is held annually and invites speakers to the school to educate and teach students about the challenges and issues facing society today. With PACE, students can gain valuable insights into the workings of government and the steps they can take to make a difference in it.
"We provide civic engagement opportunities and strive to get people active in government. As young people, we don't get to vote on what happens to us. We in PACE want to inspire people to take action and contribute to the political discussions that apply to them," junior Nathalie Schwart said.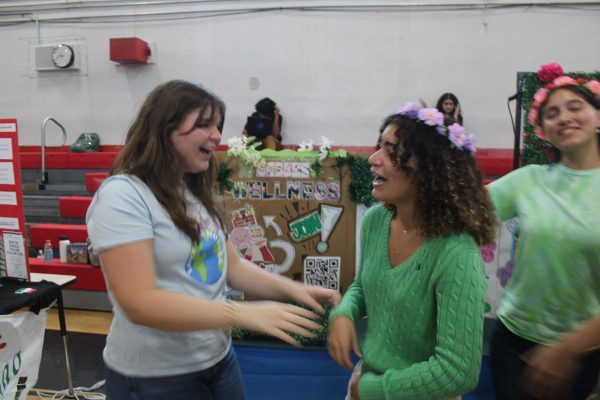 Gables Wellness
Gables Wellness is a student-led organization dedicated to promoting mental health and well-being among students at Gables. Through a range of programs and initiatives, the club aims to provide students with practical tools and resources to help them stay organized, reduce stress and improve their overall quality of life. Whether it's through mindfulness workshops, yoga classes, or group therapy sessions, Gables Wellness is committed to fostering a community of care and support.
"Gables provides students with numerous opportunities to participate in extracurricular activities, such as clubs and sports. Despite the demanding academic workload, Gables students showcase a strong work ethic and a positive attitude toward their tasks and manage to balance their academic and social lives by actively participating in various clubs. These clubs not only benefit the school but also provide various advantages to the students in their present and future pursuits," sponsor Ms. Kiely said.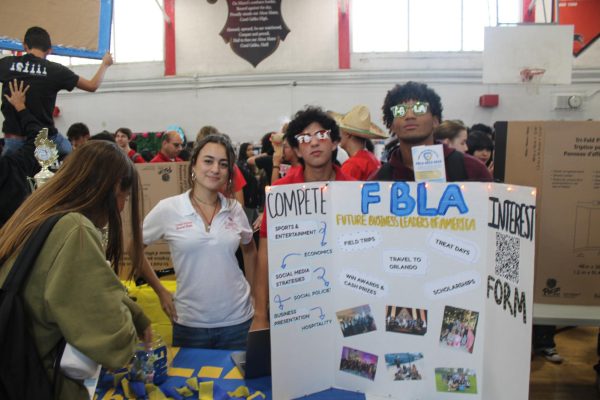 Future Business Leaders of America
FBLA is a national association comprising of around 250,000 students across the country who aspire to succeed in the business world. FBLA provides opportunities to participate in various competitions, allowing students to choose the areas of business they are passionate about. To prepare students for business-related aspects, the club equips them with public speaking and critical thinking skills.
"FBLA is an excellent opportunity for students to develop essential skills in leadership, communication, and entrepreneurship while also providing opportunities for recognition and networking. Being part of FBLA can enhance your resume and open doors to future opportunities," junior Matthew Castano said.
Gables' clubs aspire to provide students with numerous opportunities to participate in extracurricular activities, whether that be community service, connection or personal growth. Student participation in unique clubs foments passion and involvement for each Cavaliers' years at Gables. 
"I think that having a wide range of clubs at Gables can greatly benefit our students, considering it gives them a diverse environment to choose who they want to surround themselves with, the environment they learn in, and where they want to set their focus," junior Naomi Galex said.
Unique Academic Clubs Who Set Up at Club Fair
IB Executive Council

"The purpose of the IB Executive Council is to encourage students throughout the IB program, so it's safe to say that students are more likely to succeed and excel in the program because of what we do. We encourage students [to know] that they are able to complete the...program and it doesn't have to be a difficult process. Additionally, we increase IB diploma rates and the acceptance of IB students into amazing colleges," junior Naomi Galex said.

Health Information Project

"The purpose of HIP is to inform students coming in high school about health issues and social situations and give them resources to deal with any issues they might have. So the PHEs have meetings every week on the topic that will be talking about. I think this helps students...to know that they are not alone and that at Gables there are various resources that can help students. I also think it allows students to realize high school is a big step which brings many new dynamics," senior Adriaan Guerrero said.

National Honor Society

"[The] National Honor Society is a service club for students with outstanding academics who want to better their school and community. Students can earn service hours through participating in all sorts of service activities, including events, drives, and more. Through the students' hard work and dedication, our community becomes a better place while students receive much-needed service hours," senior Ava Volman said.