Students AIM to Reduce Stress through Yoga
From seniors coping with college applications to freshmen learning to navigate high school problems, it is no secret that students face a lot of stress in their daily lives. There are many ways to deal with this stress, and many experts recommend exercising. Some students join sports, while others consider their daily ascent of the Ralph Moore building stairs enough of a workout. AIM Miami encourages teens to destress through yoga regardless of fitness level.
Yoga is highly underestimated; many do not expect the work out to be as strenuous as it is. Forcing the body to bend its muscles and contort itself can leave one sore if done properly. Fortunately, the instructors accommodated the beginners by going slowly at first and then easing the students into the more intricate positions that required more flexibility.
While many joked around and giggled as they tried out new poses, the level of concentration yoga requires goes beyond the physical level; mental focus and spiritual growth is a key part of the yoga experience. The instructors led the students through the stretches, teaching them when to inhale and exhale and when to focus on a specific part of the body. This led the students to a state of relaxation unmatched by anything else that could take place in a science classroom- one can forget that they are in a school surrounded by other stressed individuals. As an incentive to return, the first session also had free wraps, vegan brownies and raw pressed juice to keep the new 'yogis' running on clean energy.
"It was a new and fun learning experience. I am excited to have a free and professional yoga session; most professionals charge a lot of money. I also like the pure motivations behind it; they simply want to help kids," sophomore Malika McKenney said.
Despite many referring to the after-school portion as just yoga, the program consists of another equally important half. The yoga portion of the program lasts from 2:45-3:30, but the AIM program begins immediately after and ends at 4:15.
The AIM program, unlike the yoga portion, has limited space and only accepts 15 students per semester. AIM is a program meant to help students develop skills that will help them transition into adulthood. Virginia Ansaldi, former Gables teacher and founder of AIM, was inspired to begin the program after she saw the effects of the Parkland tragedy on conversations surrounding emotional well-being. "The fact that we do not give space to process less tragic everyday things that can get in our way inspired me to create this program. I hope to provide tools to students that can help them be resilient and effective agents of change in our communities," instructor Ansaldi said. The program also aims to bridge gaps between students and their goals by bringing in professionals to speak about their jobs, possibly connecting a student to someone in their dream field of work.
The AIM program is a tool for good in a world where inspired individuals must make a change immediately for the betterment of their community. Change comes from within, and through yoga and mentoring, students will now be able to tap into a better version of themselves, both physically and mentally.
About the Contributors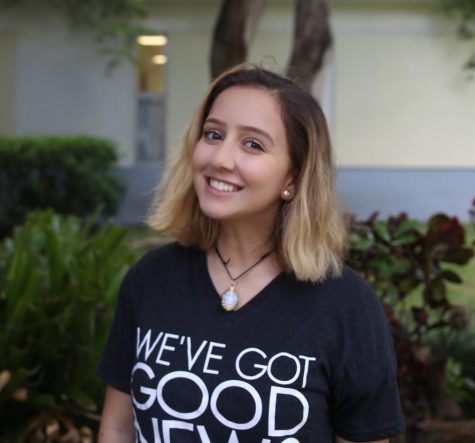 Daniela Parra Del Riego, Staff Writer
Daniela "Dani" Parra Del Riego is a half-Colombian, half-Peruvian sophomore in the International Baccalaureate (IB) Academy. This is her first year in...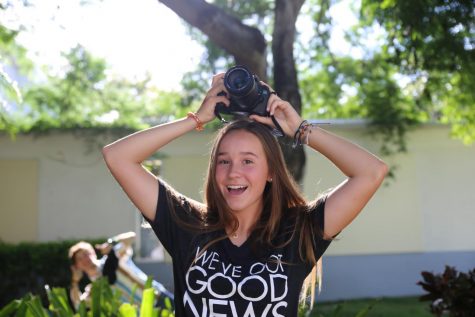 Lilliana Bonner, Photographer
Lilliana "Lilli" Bonner is a sophomore in the International Baccalaureate Program (IB) at Coral Gables Senior High.  She is excited to begin her first...