The Strike for an Increase in Educational Funding
Hang on for a minute...we're trying to find some more stories you might like.
Anger and disappointment ensued among Oklahoma public school teachers following the passage of a surprise bill on Aug. 20 that could potentially cut down teacher benefits in Oklahoma. Prior to this legislation, Oklahoma was ranked among the states with the lowest amount of school funding and has faced 10 consecutive years of low salaries for teachers and administrators. Stagnating an economic boom, lawmakers made a 20% cut in school funding, meaning that teachers' salaries would decrease by a substantial amount. In order to make an impact, thousands of teachers went on strike and rallied around Oklahoma City, resulting in shutdowns at hundreds of schools.
In order to have a substantial amount of money to cover school funding and teacher benefits, teachers are demanding $3.3 billion in funding to cover educational necessities and teacher salaries over the course of the next three years. During 2013 and 2014, budgets were so low for schools that some public school systems had to change to a four-day week schedule, causing an increasing amount of teachers to quit their jobs due to the cuts on their already low yearly salaries.
Teachers were inspired to go on strike on Monday as a result of the recent West Virginia Strike, which pressured the government to approve a five percent raise in teacher salaries. Inspired by this achievement, Oklahoma teachers are currently asking for a $10,000 raise, but as of now, the legislature has voted to give teachers a 16 percent raise.
"I support those teachers that are fighting to raise the amount of money spent on education and in schools, as it is very low. How will the future of America be in good hands if the school they attend is falling apart?" freshmen Sophia Weigel said.
Around 27 states in the U.S., along with Oklahoma, have a right-to-work law set in place. Such laws, while differing from state to state, guarantee the right of citizens to work for compensation without being forced to be part of a union.  Due to these laws, strikes are sometimes considered to be illegal. For instance, it is against the Florida Constitution to go on strike since Florida is a right-to-work state and gives teachers the option to negotiate their contracts. Despite Oklahoma being a right-to-work state, teachers still decided to go through with their strike.
"Teachers should be able to protest just as students have been in the past couple of weeks. Teachers have just as much of a right to protest as students do about their concerns," sophomore Celine Perez said.
In addition, to pay for the increased salaries and school funding, both the Democratic and Republican parties have agreed to increase taxes on oil and gas in order to cover the educational expenses. As a result of protests and strikes, schools in the Oklahoma system are working with the Oklahoma Education Association to create a create a solution for school funding to open schools back up.
[powr-social-feed id=f3e54a6e_1523232007382]

About the Writer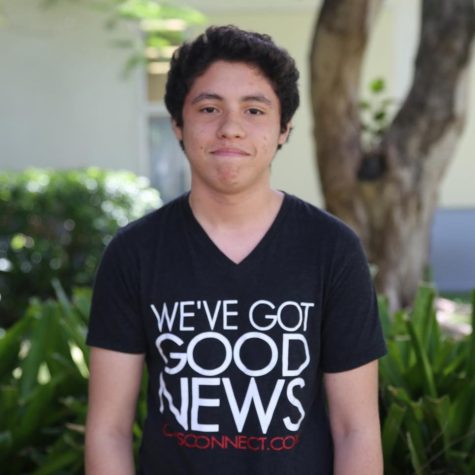 Miguel Lemus, Staff Writer
Miguel Lemus is a junior in the International Baccalaureate (IB) program at Coral Gables High School.  Lemus is excited to see what the school year will...