Florida Considers a School Safety Bill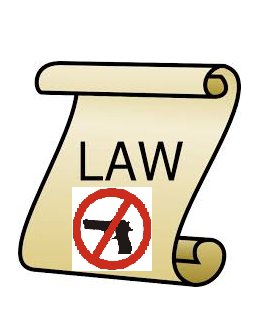 After the horrific shooting at Marjory Stoneman Douglas High School in Parkland, Florida on Feb. 14, debates about how to prevent another tragedy similar to it ignited around the nation. Chief among those debates were the topics of gun control, specifically whether or not to increase it, and the possibility of arming teachers. Florida has been one of the first states to pass legislation regarding these topics in the aftermath of the massacre, as there is a bill currently awaiting approval by Florida Governor Rick Scott that would raise the minimum age to purchase a gun to 21 years, make a 3-day waiting period on all firearm sales and allow the arming of some school staff.
"
The new bill is definitely a step in the right direction for lawmakers, and the fact that the NRA is fighting it so hard just goes to show that there's a big change happening in politics."
— sophomore Jonathan Mesa
The prerequisite to be an armed school staff member would be being a JROTC instructor, or having prior experience in the army or police force, as well as having passed mental health evaluations, drug testing, special training and being legally permitted to carry a firearm. The existence of the bill as one with bipartisan support comes as a surprise; not only does the new waiting period break with the traditional conservative values frequently upheld by the NRA of minimal waiting times to get a gun, but the Florida legislature is currently majority Republican, meaning that the Florida Republicans might be moving in a more progressive direction than previous lawmakers. Senator Marco Rubio, however, is still in support of shorter waiting periods and other conservative principles surrounding gun control.
"The idea behind this bill was a good one, but the fact that guns will be allowed in schools is not a smart idea," sophomore Brian Mena said.
Regardless of this, many people are still upset about the bill due to it allowing school staff to carry weapons, despite it also adding the increased waiting period and age requirement to purchase a gun. Many are worried about what could happen if someone with malicious intent acquired one of the guns in a school. Overall, the bill incorporates aspects that both parties have been advocating for and is sure to move Florida into a position of greater safety than before.
About the Contributor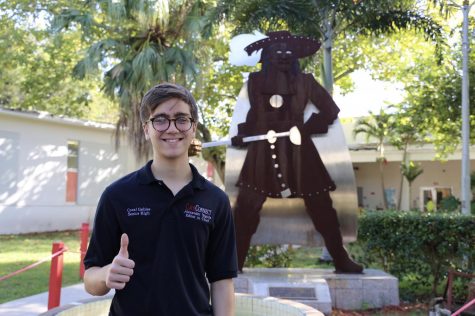 Alexander Yagoda, Co-Editor-in-Chief
Alexander Yagoda is a senior in the International Baccalaureate (IB) program at Coral Gables Senior High School and is excited to start his fourth year...