March for Our Lives Field Trip Form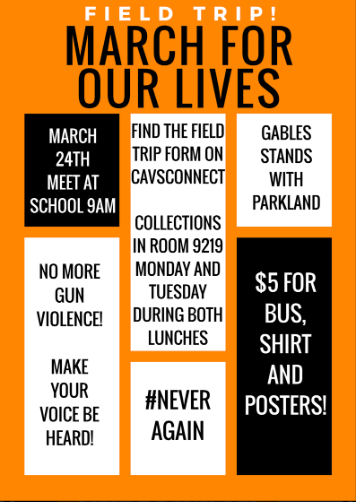 Are you interested in attending the March for Our Lives, on Saturday, March 24th? Do you want to stand with your friends and classmates to oppose gun violence? Do you want to do your part to make our schools safer, and make sure there are no more school shootings?
Attend the March for Our Lives field trip! Click here for the field trip form. The field trip will cost $5, which includes transportation, a shirt, and posters. Collections will take place next week Monday and Tuesday (March 12 and 13) in room 9219 (Student Activities).
Students that attend the field trip will meet at school at 8:30 AM to go to the march, and be back at school by 2:30 PM.