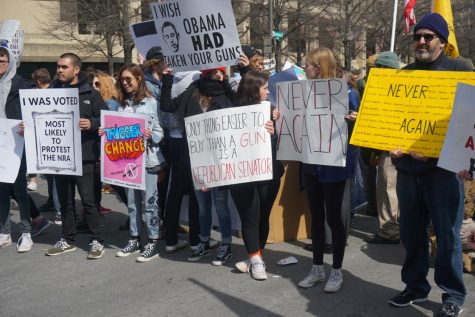 Chase Bagnall-Koger, Staff Writer

March 29, 2018
The March for Our lives was a massive protest against gun violence that took place in Washington D.C. and over 800 other cities around the world on Mar. 24, 2018. It was announced by survivors of the Marjory Stoneman Douglas shooting just four days after the tragedy, with the goal of pressuring the...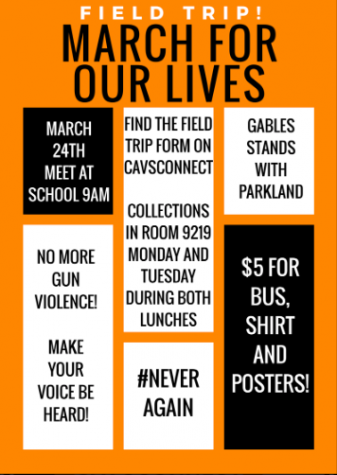 Nikita Leus-Oliva, Business Manager

March 6, 2018
Are you interested in attending the March for Our Lives, on Saturday, March 24th? Do you want to stand with your friends and classmates to oppose gun violence? Do you want to do your part to make our schools safer, and make sure there are no more school shootings? Attend the March for Our Lives field...